When to Buy Euros and Dollars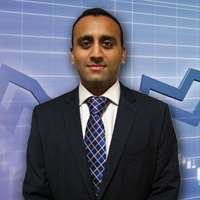 When you buy Euros and Dollars getting the best exchange rates is the key to saving money. To buy currency at the best rates you need to understand the market. These blogs are designed to give our customers a way to understand what is happening in the currency market so they can be more informed so they know when to buy currency
Rishi Patel
Head of FX trading at FairFX PLC.
Follow me on Google +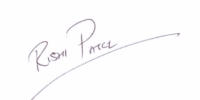 When to buy Currency, Know when to buy Euros and Dollars
Disclaimer: THIS MATERIAL IS NOT INVESTMENT RESEARCH AS DEFINED BY THE FINANCIAL CONDUCT AUTHORITY
Sterling & Dollar Go Their Separate Ways
What started off as a quiet week in terms of market-moving data ended with some rather interesting fluctuations to the markets.
During the week, the Pound was being closely observed as markets were anticipating some changes on Wednesday following the Bank of England minutes release. The results, however, came in line with expectations at 0-0-9 and Sterling lost some ground on the back of this uninspiring announcement, despite the fact that the results came in as expected. The Bank of England Governor Mark Carney spoke after the announcement reiterating that an interest rate hike was not likely to occur until there was a substantial increase in wage growth. Carney was again described as being 'unreliable' and 'inconsistent' on the back of these assertions and Sterling fell against both the USD and EUR. What also didn't help Sterling were the disappointing UK retail sales figures, which came in at -0.1%.
Out for the US, we saw a mixed bag of data, from some fairly insipid data releases to some rather positive outcomes. In the middle of the week we had the release of US CPI which was in line with forecasts of 2.1% (y/y) and 0.3% (m/m). Cable picked up on the back of this release, combined with both the Existing home sales and US Initial jobless claims which also came out better than expected.
The biggest losses last week were seen in the most traded currency pair (EUR/USD) which is now trading at an 8 month low. The markets would need to see some real USD weakness before this pair can start trading above support levels again.
Week Ahead
Whilst the economic data releases are fairly thin for today and tomorrow, with little but the release of the US Flash Services PMI today (forecasted to rise from 61.0 to 62.3) and US Consumer Confidence tomorrow, there is a plethora of exciting data out on Wednesday, Thursday and Friday, particularly for the Euro and the Dollar. The main things to watch for the US will be the Non-Farm Employment Change out on Friday which is forecasted to drop from 288K last month to 230K. We could see more Dollar strength on the back of this release.
In Europe, we have the unemployment rate for Europe and individual readings for both Italy and Germany respectively. The general consensus for Europe is that there will be no change in unemployment and the readings will come in line with expectations at 12.6%. No change could be the best thing for Europe at the moment, as if the readings come in worse than forecasted, the outcome will be exaggerated as the Euro can seem to do no right at the moment.
FairFX Currency Card Rates at 09:00 (28/07/2014):
EUR 1.2445
USD 1.6718
Monday 28 July 2014, 11:36am
Disappointing UK Retail Sales
Sterling took a tumble yesterday against most major currency pairs, including the Euro and the Dollar following the release of some disappointing UK retail sales figures. The results came in lower than anticipated at -0.1% m/m and markets dropped back below support levels. The most noticeable decline was against the USD as US Initial jobless claims also came in well below expectations and fell 19k to 284k in July. This has been reported the lowest reading since February 2006. This positive US data, combined with the Bank of England's reluctant attitude towards a hike in interest rates saw Sterling weaken across the board.
That said, markets seemed unresponsive to the negative data out for the US yesterday afternoon; both the Manufacturing Purchasing Managers Index and New Home Sales both came in lower than forecasted.
Today
At the time of writing we have already seen the release of some fairly uninspiring UK GDP figures and Sterling managed to briefly regain a little ground immediately after the release, but fell back down to the levels where the markets opened. Both the Q/Q and Y/Y figures came in at 0.8% and 3.1% respectively.
The only other piece of market moving data will be for the US. Durable Goods M/M are forecasted to significantly rise to 0.7% from -0.9% last month. We may see some more USD strength following these results.
FairFX Currency Card Rates at 10:00 (25/07/2014):
EUR 1.2424
USD 1.6738
Friday 25 July 2014, 10:08am
A quiet start to the week
Yesterday we had a very quiet day as far as influential data was concerned and markets remained fairly subdued as expected. This is because the markets are still responding to the geopolitical tensions following the MH17 crash.
Out for the Eurozone we had an early data release of German PPI Figures which came in at 0.0%, when markets had forecasted 0.1%. Although this was still up from last month's negative reading of -0.2% markets were un-responsive. However, the Euro did manage to gain some support towards the end of the trading day, recovering from the 5 year lows we saw against the USD on Friday afternoon.
The latest UK Rightmove data recorded a decline in house prices for July and a slowdown in the annual growth to 6.5% from 7.7% previously, increasing speculation that the housing sector could be slacking.
All eyes on the US
There is no data out today for Europe and no significant data out for Britain. However, we have an influx of interesting Dollar data out this afternoon. At 1.30pm we have the release of Core CPI figures which markets have forecasted to drop to 0.2% from last month's 0.3%. Following this, Existing Home Sales out for the US are anticipated to rise to 4.98M from last month's 4.89M.
ECB President Draghi has recently indicated that the fortune of the Euro lies in the hands of US Fed Chair Janet Yellen, following her recent comments that US interest rates might rise sooner than expected. Consequently, the market seems to be largely ignoring European news and moving on the back of USD data releases.
Despite these figures, markets are still eagerly anticipating tomorrows Bank of England minute release, shortly followed by a speech from BOE Governor Mark Carney.
FairFX Currency Card Rates at 09:00 (22/07/2014):
EUR 1.2434
USD 1.6819
Tuesday 22 July 2014, 10:56am
Last week
A busy week of news ended with markets becoming risk averse following the crash of the Malaysian Airlines flight, thought to have been shot down by Russian separatists and an escalation in the Gaza conflict, as Israel moved ground troops in. The markets saw investors move away from equities and the Pound and into the relative safe haven of the Dollar on Friday.
During the week, the Pound was supported by a barrage of economic data including positive readings in CPI, RPI and an improved unemployment rate, which came in at 6.5%. On Friday, the ECB Governing Council member Jens Weidmann and German Finance Minister, Wolfgang Schaeuble warned the ECB that its ultra-loose monetary policy should not be extended for a longer period of time. However, IMF Chief, Christine Lagarde stated that the ECB should maintain its flexible policy for some time as the inflation rate continues to be low.
The US Dollar also found some support as economic data last week continued to support the case for more robust economic growth in the second quarter. Retail sales posted another improvement in June, producer price index (PPI) also edged higher, indicating higher inflation pressures and the industrial sector also posted improvement in June, with a 5.5% annualised rate. In addition Q2 GDP growth is expected to improve as firms are building inventories once again this quarter. However, housing starts disappointed with a surprising 9.3% fall in June.
Elsewhere, the Reserve Bank of Australia, Bank of Japan and Bank of Canada kept their respective interest rates unchanged as expected, last week.
Week ahead
Whilst economic data releases are thin today and tomorrow, markets are likely to continue in a risk off mode and we may well see the dollar appreciate as geopolitical tensions rise. Over the weekend, UK property tracking website, Rightmove indicated that the average house asking price fell 0.8% in July, which marks two months of decline and points towards a possible cooling in the UK housing market.
Minutes from the BoE July 10th meeting are to be released on Wednesday, with the market expecting a possible shift of its voting patterns as two new members have already voiced their concerns about the extended period of low interest rates. In addition, the UK will see the release of retail sales figures on Thursday and preliminary GDP on Friday.
Monday
EUR German PPI
Tuesday
UK 10-year bond auction
US CPI
Wednesday
BoE minutes, BoE's Mark Carney Speaks
AUD CPI
NZD RBNZ Interest Rate Decision
Thursday
CNY China Manufacturing PMI
GBP retail sales
EUR Manufacturing PMI, Services PMI
USD Jobless Claims, Manufacturing PMI, New Home Sales
Friday
EUR German Business Climate Survey
GBP preliminary Q2 GDP q/q (Friday)
USD Durable Goods Orders
Monday 21 July 2014, 10:25am
Plenty of data, little movement
Contrary to expectation the major pairs closed around the same levels that they opened despite yesterday's packed calendar. Very few figures were in line with expectation but nevertheless markets remained curiously involatile.
The morning's UK data was a mixed bag with the unemployment results on target, Claimant Count Change much better than expected and Average Earnings slightly worse. At first Sterling fell as Average Earnings carried more weight than expected but as the market digested the information it returned to former levels.
GBP/EUR had been trending down until the Eurozone Trade Balance figure was released at 10:00, coming in at 15.3B – slightly better than last month's 15.2B but much less than the expected 16.3B. This release normally carries little weight but due to the extremely poor showing EUR reversed the day's trend and dropped against Sterling and continued to drop against the Dollar.
The afternoon was dominated by US events, the most important of which being PPI m/m data and Fed Chair Yellen's Semiannual Monetary Policy Report before the House Financial Services Committee in Washington DC. PPI was much better than expected at 0.4% (expected 0.2%) however the market took very little notice and as the rest of the US data rolled in under expectations the Dollar spent the afternoon dropping against Sterling and holding ground against the Euro.
Today
Sterling mysteriously fell against both the Dollar and Euro this morning before the UK market opened, however EUR/USD remained unaffected suggesting that something has happened to rock the Pound.
This morning we have the Eurozone CPI data which is expected to remain at last month's 0.5% figure and anything less should see Sterling continue its climb against the Euro.
We also have another afternoon of important US data with Building Permits, Unemployment Claims and the Philly Fed Manufacturing Index all on the calendar. Unemployment claims are expected to rise to 310k from the previous figure of 304k and if in line could reverse this morning's Sterling drop and return it to yesterday's levels.
FairFX Currency Card Rates at 09:00 (16/07/2014):
EUR 1.2475
USD 1.6880
Thursday 17 July 2014, 03:06pm
Sound as a Pound
Yesterday proved to be as exciting as we imagined it would be, with top tier releases from across the UK, USA and Europe.
UK CPI was released first and whilst everyone expected a lot of volatility around the release it seems as though nobody had planned for the exceptional 1.9% figure that came out - expected at 1.5%. Least of all Mark Carney. With the longstanding UK inflation target being within reach, together with low unemployment and generally good UK figures there will be increased pressure on the FPC to hike rates sooner rather than later.
The general market feeling is that rates are more likely to rise earlier than Q2 next year and some economists are even suggesting it could happen this year. An air of uncertainty is still surrounding the Pound though as inflation has generally been on a downtrend.
In his press conference yesterday Mark Carney spoke more about the housing market and how it is the biggest risk to the UK recovery, yet the FPC (Financial Policy Committee) is not contemplating additional measures.
PPI (Producer Price Index) was also out of the UK at 1% which is the same as expected.
German ZEW economic sentiment came out lower than expected which played in to the Pound's hands as we see new GBP/EUR 2-year highs. US retail sales made for poor reading at 0.4% (same as last time) versus the expected 0.5%. Naturally the Euro and Dollar were very weak throughout the day due to the UK, however there was movement on the EUR/USD pair. Strangely the Dollar gained around 35 pips against the Euro around the retail sales release. The Pound had very good gains against both the Dollar and Euro.
Last night Janet Yellen talked about equities being overvalued and the US economic recovery which is still incomplete therefore the Fed can still justify loose monetary policy.
Today
Today we can expect another full day of movement with big releases due. This morning Chinese GDP has already been released at 2% much higher than the 1.4% predictions. On the back of this it seems as though the Dollar has gained a little because the US is China's closest trading partner.
The big news out the the UK will no doubt be the unemployment rate which following yesterday's figures this is expected to be very good. Last month the reading was 6.6%, well below the BoE target of 7%. Unemployment is a key factor in interest rates movement and a good reading will put more pressure on the FPC to act. Claimant count change will also be released from the UK.
PPI and industrial production will be released from the US, but the feeling is that these will have little affect on the market today as most eyes will be on the UK.
FairFX Currency Card Rates at 09:00 (16/07/2014):
EUR 1.2444
USD 1.6880
Wednesday 16 July 2014, 10:53am
Today's Key Events
EUR: German PPI
The greenback held firm against most peers, supported by a run of generally solid US data last week. US reports this week on retail sales, inflation, and the Empire State and Philly Fed surveys all showed the needle moving in the right direction. As the US economy improves, so do market expectations for more Federal Reserve stimulus reductions this year.
Sterling rallied after surprisingly strong UK retail sales revived thoughts of an early rate rise by the nation's central bank. The 2.6% jump in British retail sales in December was the fastest in nearly a decade and easily blew past forecasts of a 0.4% increase.
A 0.8% rise in inflation last month, a super low level far below the European Central Bank's (ECB) close to 2% target. The Eurozone's climate of dangerously low inflation and near record high unemployment keep expectations elevated for more ECB action to try and steer the bloc currency's recovery back on track. A raft of sentiment surveys from the Eurozone is due later this week which should offer clues on the economy's early year performance.
Today and this week
Today is Martin Luther King Day in the US which is a public holiday, so data wise only German PPI is released today. Not much liquidity will be expected in the market today, which generally sets the tone for the rest of the week with German ZEW (Tuesday), the all-important BoE Minutes and Claimant Count Change (Wednesday) out of the UK. Euro and Chinese Flash PMI (Thursday), German and US manufacturing PMI with US existing home sales (Thursday) to round the week off.
FairFX Currency Card Rates at 09:00 (20/01/2014):
GBP/USD: 1.6126
GBP/EUR: 1.1950
Monday 20 January 2014, 08:55am
Today's Key Events
EUR Italian CPI
USD Pending home sales
US weak against UK and Europe
The US dollar slipped against the Euro but held strong against rivals Japan, Australia, and Canada. The Euro found a helping hand in Germany as business confidence rose more than expected and touched 19-month highs in November. The Euro also showed more optimism with Mario Draghi reporting no new developments on the notion of the Central Bank cutting a key lending rate below zero.
On the other hand a resilient UK pound strengthened to 11-month highs on the back of gains against the US and Japan. The Pound strengthened further from upbeat factory data on Thursday that showed CBI orders clocked mid-1990s highs in November, offering more evidence of recovery taking hold.
This Week
This week's data should determine the currency movements with lots of CPI, jobs and housing data out across the board. On Wednesday the UK releases GDP data along with the inflation report hearings. On Thursday the US is celebrating Thanksgiving so it should be a quiet day. However German unemployment data and CPI is also out with Eurozone unemployment finishing the week on Friday.
Today will be a fairly quiet day with only Italian CPI and US pending home sales out.
FairFX Currency Card Rates at 08:45
GBP to USD: $1.5937
GBP to EUR: €1.1759
Monday 25 November 2013, 08:50am
Today's Key Events
EUR Italian Industrial Production m/m
EUR French Bank Holiday
USD Bank Holiday
Last Week
The major story of last week was the depreciation of the Euro after interest rates were cut from 0.5% to 0.25%. The EUR/USD then took another hit on Friday as US Non-Farms data came out much stronger than expected.
The GBP closed the week against the USD only marginally higher than it opened at, buoyed early by positive GBP data but eased back by the positive Non-Farms data.
Bank Holidays
Today is a bank holiday in the US and in several Euro countries which should mean a quiet day of trading, especially for the EUR/USD cross which has been continuing on a bearish trend shift.
Data ignored – due for a correction?
Positive Chinese data including consumer prices, industrial production and retails sales had almost no effect on the market. Chinese data such as this typically strengthens the AUD as this growth means higher demand for Australian exports. Australian Home Loans data was also positive but this was also largely ignored, which has set the stage for a possible correction at some point.
FairFX Currency Card Rates at 09:00:
GBP to USD – $1.5805
GBP to EUR – €1.1785
Monday 11 November 2013, 09:44am
Today's Key Events
GBP BoE Interest Rate Decision
EUR ECB Interest Rate Decision, Monetary Policy Statement and Press Conference
USD Gross Domestic Product Annualized; Personal Consumption Expenditures Prices
AUD Unemployment Rate
Sterling data remains positive
The Pound benefited again from another batch of positive industrial and manufacturing output data yesterday, which strengthened the prospect of recovery of the UK economy. In addition, the National Institute of Economic and Social Research (NIESR) estimated that GDP in the UK rose 0.7% in the three months to October, which was just below the 0.8% reported in the three months to the end of September.
The ECB will be under the spotlight today as the much awaited Euro-zone interest rate decision will be announced at 12:45 GMT. Investors have been flooding the market with speculation of a rate drop following the lower than expected inflationary results last week. This would see the Euro weaker as it makes the currency a less attractive investment. However, it is now considered more likely that a drop in interest rate won't occur until December, which would see the Euro strengthen in the short term.
The BoE is also due to make its interest rate decision today, with markets not expecting any change to the 0.5% rate and the current level of quantitative easing.
FairFX Currency Card Rates at 09:00:
GBP to USD – $1.5776
GBP to EUR – €1.1665
Thursday 07 November 2013, 09:26am
The details expressed in this website are for information purposes only and are not intended as a solicitation for or a recommendation to buy or sell any currency. You should exercise your own judgment before entering into any financial transaction, including the buying or selling of foreign exchange. FairFX Plc accepts no liability whatsoever for any loss or damages suffered through any act or omission taken as a result of reading or interpreting any of the information contained or related to this site.

The material set out in this website is current as of the indicated date. This material is prepared from publicly available information believed to be reliable, but FairFX Plc makes no representations as to its accuracy or completeness. All expressions of opinion are subject to change without notice. Opinion may be personal to the author and may not reflect the opinions of FairFX Plc.

FairFX Plc is not acting as your financial adviser or in a fiduciary capacity in respect of any foreign exchange transaction Before entering into any foreign exchange transaction you should take steps to ensure that you understand the transaction and have made an independent assessment of the appropriateness of the transaction in the light of your own objectives and circumstances, including the possible risks and benefits of entering into such transaction.