The FairFX Publicity Blog

THIS week's burst of warm spring weather will not be enough to satisfy millions of Britons who dream of retiring overseas.
They want all-year-round sunshine in popular retirement destinations such as Spain, France, Italy, Florida and Australia.
A stronger pound means that your money now stretches further overseas, allowing more Britons to start dreaming again.
Spain remains the number one destination for Britons heading abroad and property prices remain affordable.

...
BEWARE CURRENCY RISK
If your income from pensions and investments is paid in sterling, its value could swing massively once converted into another currency.
Marianne Gilmore at foreign exchange specialist Moneycorp, says: "The pound is riding high at the moment, trading at €1.37 against just €1.17 two years ago. But this could easily reverse."
The stronger pound at the moment does make it a good time to shift a large sum of money abroad to buy a foreign property.
Gilmore says: "Five years ago, a Spanish villa on sale for €750,000 would have cost £652,000. Today, it would cost £551,470, a saving of more than £100,000 purely on currency movements."
The pound is also up strongly against the Australian dollar, but there is bad news if you fancy a retirement in Florida as it has fallen more than 10 per cent against the US dollar over the past 12 months to $1.48.
When transferring large sums overseas, don't leave it to the last minute as you are then vulnerable to currency swings.
Darren Kilner at currency service FairFX says: "Plan your currency transfers several months in advance to take advantage of favourable exchange rates and protect yourself in case the pound suddenly weakens before you buy."
Don't just go to your bank, get a quote from a currency transfer specialist such as HIFX, FairFX and Moneycorp, which often have more generous rates and lower charges, saving you thousands when shifting large sums overseas.
Kilner says: "Avoid hidden costs by checking all the charges, including foreign exchange fees, transaction charges, processing fees and of course the actual exchange rate."
Currency transfer services also allow you to lock into an exchange rate and transfer regular monthly sums for anything up to two years.
Read the original article here.
Wednesday 08 April 2015, 09:18am

StockMarketWire.com - FAIRFX - the FinTech business specialising in low cost, multi-currency payments - saw continued strong customer and revenue growth in the year to the end of December.
Revenues were up 47% at £475.3m (2013: £322.4m) and 86,397 new customers added to the business, bringing the total to 404,710 (2013: 58,925 new customers).
Gross margin for 2014 was £3.8 million (2013: £2.8 million), which comprised of margin on currency transactions of £5.5 million (2013: £3.9 million) less hedging and transaction costs of £0.3 million (2013: £0.2 million) and other cost of sales, including all costs associated with fulfilling the prepaid cards of £1.4 million (2013: £0.9milion). The group made a loss for the year of £2.8 million (2013: profit £0.1 million). The group said the loss reflected its focus on investment to provide a solid foundation for future growth. The loss included an increase in marketing spend, growth in headcount, costs of the admission to AIM of £0.7m and the charge for share options granted to incentivise management and staff of £0.3 million.
Chief executive Ian Strafford-Taylor said: "FAIRFX has had a strong year in 2014 and since joining AIM, our customer-focused innovation and agile technology platform have enabled accelerating growth. Against this backdrop we have enhanced the management team of the business and improved controls and compliance. As such the business combines solid foundations with the pace of a FinTech and is structured for scale. "We look forward to delivering further growth in the coming year and continuing to meet the expectations of all of our stakeholders."
At 8:27am: [LON:FFX] Fairfx Group Plc Ord 1p share price was +1p at 42.5p
Read the original article here.
Wednesday 01 April 2015, 09:27am

Sky Media and travel money company FairFX have inked a sponsorship deal for Sky Sports F1 ahead of the Malaysian Grand Prix this weekend.
The partnership, spanning the Sky Sports F1 channel, Sky Go, Skysports.com and Sky Sports Mobile App will run until the conclusion of the Abu Dhabi Grand Prix on 29 November.
The creative will feature FairFX's prepaid currency cards, travel cash and money transfer services for consumers and businesses and is intended to build further awareness of the brand.
Martine Parnell, chief marketing officer of FairFX, said: "With this season-long sponsorship FairFX will be able to reach a wider audience and deliver increased awareness of the market-leading products that we offer."
The campaign also marks a change in FairFX's marketing mix as the company pursues a new strategy for rapid growth as a low cost, foreign exchange provider.
The deal was brokered by PHD.
Read the original article here.
Monday 30 March 2015, 08:59am

With millions of Brits planning to be away over the Easter holidays, the countdown is on to the big getaway day. But for those who don't plan ahead, the cost of those last-minute travel essentials – such as travel insurance, car hire and airport parking – could make a serious dent in your budget. However, it's not too late to make massive savings. My five-step holiday plan will save you a fortune and ensure your departure goes smoothly.
Step 1: Get insured and save up to £95.39 ...
Step 2: Maximise your holiday spending power and save up to £67.57 ...
Cards Do you know what you are charged when you use your debit or credit card overseas? Well, unless you have a card designed for use overseas, you are likely to be paying not only transaction charges (even for cash withdrawals at ATMs), but also hidden currency loading. ... Another option is to take out a pre-paid card and load up your cash on to that for safe keeping. Look out for the best buys that have no fees for usage, no running costs and the best exchange rates. FairFX and Caxton's cards do well here.
Step 3: Organise your airport parking and save as much as £381.60 ...
Step 4: Avoid airport stings and save as much as £340 ...
Step 5: Pre-book your onward travel and save as much as £279.57 ...
Read the original article here.
Friday 13 March 2015, 02:29pm

Running a second home overseas can be an expensive business, with electricity bills for the air-conditioning or patio heater, plus the cost of clearing leaves from a hot tub or keeping the bougainvillea watered. Then on top of all that, you have to pay for these services in a different currency from a foreign bank account.
Research from the World Bank found that 64% of consumers believe the price of an international money transfer is fairly represented by the fee advertised by a bank or foreign exchange company, many of which declare transactions offer '0% commission'.
In reality it is much more, with steep fees hidden in an inflated exchange rate. "When you're transferring money abroad, there are two things you need to focus on – one is any fees that are being charged and the other is the exchange rate," says James Daley, co-founder of website Fairerfinance.com. "While many companies don't charge any explicit fees, they take their cut by offering a worse exchange rate. So commission-free or fee-free deals aren't necessarily the cheapest."
In a mystery shopping exercise, which involved asking the main UK banks for the cost of sending €1,000 to a German current account, peer-to-peer foreign exchange company TransferWise found a difference of as much as £40.66 between the price quoted for a money transfer by NatWest (£10) versus the true price when exchange rates were compared (£50.66).
While HSBC quoted £4, the actual cost turned out to be £34.09. Lloyds TSB claimed that its transfers were completely free. Actually, they cost £26.48 because the bank was using an unfavourable exchange rate.
For those who have second homes overseas and need to transfer money from the UK to Europe, or worldwide, paying such high fees regularly can stack up to hundreds of pounds.
"When transferring money overseas, it's important to select a reputable company that has the right financial protection and offers secure transfer methods so that you can retract the funds if there are any complications," says Erica Chang, regional director of holiday home website Owners Direct. "We advise homeowners to always ensure that transfers can be tracked."
There is a growing number of specialist foreign exchange companies that offer more transparent and favourable rates and fees for those sending money to a foreign bank account or making a payment to a company abroad.
John Murray spends about 10 weeks a year in south-western France at his holiday home. He uses the company Caxton FX to transfer cash into a French bank account, then uses the French bank card for spending when he's in Europe, as well as for paying local taxes, utility bills and insurance.
You can set up a free account with Caxton FX online, which offers fee-free international transfers from £100, and which, it says, cost an average of 4% less than an international transfer with a high street bank.
The best-value companies vary depending on how much you want to transfer but a comparison for Moneywise by Fairer Finance of sending €100, €500 and €1,000 from the UK to Europe found that FairFX and Currencies Direct are significantly cheaper than using PayPal or Western Union. Sending €500 from the UK abroad will cost £389.20 with FairFX, and £391.70 with Currencies Direct, compared with £398.46 with Western Union and £399.32 with PayPal.
...
The most important thing is to check that the currency broker or money transfer service you have chosen is authorised by the Financial Conduct Authority (FCA), rather than just 'registered', which means there is no process if the firm goes bust.
"A few years ago, a number of people lost out when Crown Currency Exchange went out of business," says Daley. "Most currency brokers are not covered by the Financial Services Compensation Scheme but those that are authorised by the FCA must segregate client money so that it can't be touched in the event that they become insolvent."
Read the original article here.
Wednesday 04 March 2015, 08:32am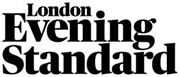 We're heading to Malta in July and have booked the hotel directly so the cost is in euros. As the euro is weak at the moment we'd like to pay in advance. What is the best way to do this? — Tamara Neary, Chelmsford
It was a shrewd move to book the hotel direct: the management will appreciate you cutting out online agents that demand a minimum of 15 per cent. Increasingly, many hotels are choosing to reward direct-booking guests with anything from a welcome drink or complimentary breakfast to the free loan of a bike (as I experienced on a recent visit to Miami Beach).
It could also be shrewd to lock into the current euro rate — though, who knows, the single currency could weaken still further against sterling.
To answer your direct question, the hotel proprietor will have a preference about payment. If they accept credit cards, that is probably the best option from your point of view; they may request a bank transfer, which is probably best achieved through an intermediary such as FairFX who will offer a better rate than your bank; or, if my recent booking of an apartment in Greece is typical of the Mediterranean, they could insist upon cash in the (registered) post.
But it sounds as though you have a reservation on a "pay-on-arrival" arrangement, with the chance to cancel until the day of arrival. In that case, I advise you not to pay in advance in case anything crops up to prevent you travelling. Lock into cash now by obtaining euros at the best rate — possibly on the High Street, but more likely online. Then keep the euros safe until you travel.
Read the original article here.
Tuesday 24 February 2015, 09:06am

"Our USD card was so convenient to use and accepted at all the places we visited. I could not have wished for a better card to use then FAIRFX."
David Remblence, November 2014
Monday 16 February 2015, 10:18am

My FAIRFX Anywhere card provides me with added security as I no longer need to carry cash. It's also gave me huge savings on my travel money as a whole whilst I travelled throughout non-EU countries.
Aimee White, January 2015
Monday 16 February 2015, 10:12am

I chose FAIRFX by way of a recommendation and I have not been disappointed. I have found my FAIRFX card to be very easy to load and very easy to use. If you have a problem FAIRFX are always there to help.
David Harris, February 2015
Monday 16 February 2015, 10:09am

The best thing about my FAIRFX card is not having to carry cash around with me or make large withdrawals on my debit card at poor exchange rates. I use my card in shops, restaurants and to pay for trains and flights.
I load my card whenever the rate is good and top up through the app while I'm traveling. Very convenient and easy to save money!
Steve Stone, FairFX Cardholder, London, February 2015
Friday 13 February 2015, 04:57pm
Latest Posts
Monthly Archives
2015
2014
2013
2012
2011
2010
2009
2008
2007
Tags