The FairFX Publicity Blog

The pound has gained up to 16% against four of the five top holiday currencies
You could be set for a holiday of indulgence and luxury, because new research has revealed that over the past year, the pound has strengthened against four of the five most popular holiday currencies: so this year you'll get more for your money on holiday.
...
And, of course if you want to take full advantage of the gains the pound has made against these currencies, you need to shop around for the best rate possible. Ian Hughes, Chief Executive of Consumer Intelligence said: "We need to shop around for travel money just as much as we do for car insurance or mortgages or we will lose out. People think that the price of a Euro is fixed, it isn't different people sell it for different prices."
His research found the top five best exchange rates available for £500 of euros were Moneycorp, FairFX, Ramsdens, Tomas Cook and Asda.
Read the full article here.
Wednesday 01 July 2015, 09:22am

Holidaymakers are being urged to shop around for the best possible currency exchange rate as it emerged they could be at least £20 better off when swapping £500 for euros.
Financial research group Consumer Intelligence said people who change £500 for euros with Moneycorp will receive €690.90, but the same amount of cash swapped for euros with Halifax would see them getting just €662.06 - a £20.53 difference at today's exchange rate.
...
Conversely, Moneycorp, which offers the best value, is ranked ninth for popularity. FairFx, which is second-best for value comes one place higher than Moneycorp at eighth in the popularity contest, while third-place for value was Ramsdens - which swaps £500 for €689 - which is a lowly 19th place for popularity.
Read the full article here.
Wednesday 01 July 2015, 09:19am

There are no warnings against holidaying in Greece, but on Monday the Chancellor George Osborne advised British holidaymakers to take with them all the cash they would need for their trip, plus extra for emergencies. This should include the possibility that they may need to extend their stay should there be any disruption in the country.
...
You could also get a pre-pay card. These work like credit cards but you top them up with cash before you go. You can also do this when you are away, transferring money directly from your bank account. Those recommended by consumer website MoneySavingExpert include FairFX and Seasons.
Read the full article here.
Wednesday 01 July 2015, 09:17am

On the brink of bankruptcy, the financial future for Greece looks uncertain with potential for the country to either leave the Euro or see its whole banking system close down.
The Greek banks are temporarily closed, instructed to do so for at least a week (until 6 July). Greek residents can only withdraw a maximum of 60 euros per day, known as capital controls, per bank card or account and aren't allowed to move money overseas.
...
Your best bet is to pre-order your currency in the UK. Foreign exchange specialists Travelex, Fairfx and Caxton FX offer competitive rates if you order in advance.
Read the full article here.
Tuesday 30 June 2015, 11:08am

Fears that Greece will be forced out of the euro have unnerved holidaymakers more than once since the global financial crisis hit in 2008. But if an emergency summit tomorrow fails to fix the crisis, this time it could be the real deal. Here's what to do if you are heading for the country this summer – and how to Grexit-proof your finances even if you stay at home.
...
Among the pre-paid cards with the best exchange rates are FairFX and Seasons. Although Visa and Mastercard say there should be no problem processing card payments even in the event of currency turmoil, restaurant owners and retailers may prefer hard cash.
Read the full article here.
Monday 22 June 2015, 09:43am

FAIRFX, the FinTech travel money and foreign exchange specialist, has announced three key developments central to fulfilling its stated marketing strategy.
These are: the launch of our new TV advert, a newly designed mobile-friendly "responsive" website and significant improvements to the FAIRFX app offering, including an Apple Watch version.
Read the full article here.
Monday 08 June 2015, 10:06am

The majority of tourists convert their holiday money into their destination's local currency before travel. However, some will inevitably be caught short, and need to use their debit cards abroad – whether for direct payment, or withdrawal.
In recent years, however, overseas card fees have slowly – and silently – increased. Holidaymakers who use their debit cards to withdraw money abroad often incur two charges, paying both a transaction fee and an ATM fee.
...
Pre-paid cards can also be a cheaper alternative to both debit and credit cards. Currency specialist FairFX offers pre-paid cards that charge 1.4 per cent for transactions, and a fixed £1 fee for cash withdrawals.
Read the full article here.
Monday 08 June 2015, 10:01am

Don't leave it till the week before and let your holiday be ruined by overspending guilt. Our holiday checklist can save you large, if you sort it now.
From car hire to currency, free sat-nav to sun cream, here's what you need to know:
...
7. Cheapest prepaid cards for spending abroad.

Here there's no credit check. Just load it with cash before you go, then spend it abroad. Yet you're at the mercy of currency moves (for good or bad), as unlike with credit cards, you usually get the rate on the day you load, not when you spend.
Our top picks based on rates and fees are the FairFX euro* and FairFX dollar*cards, specifically via these links, where they're free (direct, they're £9.95 unless you load £200+), plus load £500+ and you get an £8 discount. More picks and info for other currencies in Cheap Prepaid Travel Cards.
Read the full article here.
Monday 08 June 2015, 09:58am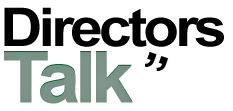 FairFX Group plc CEO Ian Strafford-Taylor chats with DirectorsTalk about its multi-channel marketing push, the benefits of its new 'responsive' website, IOS and Android App updates expectations for the coming months.
Listen to the interview here.
Monday 08 June 2015, 09:50am

Brazil has emerged as the top destination for gap year travellers thanks to the real exchange rate dropping against the British pound, new research from FairFX revealed.
Experts from the travel money and international payment services provider offer young people looking for adventure between studies a list of top 10 destinations which will make the pound in their pocket count more.
Strong sterling and exchange rates mean UK travellers can now get much more for their money than they could last year in many countries, with the Brazil topping the list of budget destinations. On the other hand, popular gap year destinations like China and the United States would cost more now than a year ago. China will cost you 8 per cent more than last year, with £1 buying only 9.53 Yuan Renminbi compared to 10.39 in May 2014. But Brazil is an amazing 27 per cent cheaper, with £1 now buying you 4.73 Reals compared to 3.72 Reals this time last year.
That means that the equivalent of £1,000 worth of spending money last year would now be worth £1,270 in Brazil, but only £920 in China.
Darren Kilner currency exchange expert at FairFX said: "The average gap year costs £5,000 so being smart about your destination choice and making the most of your pounds to stretch your spending money as far as possible is vital to securing the trip of a lifetime. "When planning your trip, you should always take currency rates into consideration, especially if you're on a budget. Choosing destinations where your money will go furthest can help you get more bang for your buck and have the summer or trip of a lifetime. As currency rates regularly change it's worth doing some quick checks when you plan your itinerary as some countries could end up costing more (or less) every summer. "
Read the original article here.
Wednesday 03 June 2015, 02:00pm
Latest Posts
Monthly Archives
2015
2014
2013
2012
2011
2010
2009
2008
2007
Tags