The FairFX Publicity Blog

Getting a good deal on holiday money is a challenge even for the shrewdest traveller – especially while currency markets gyrate in response to the unexpected General Election result and Greece's continued financial woes.
Prepaid cards

To fix a currency rate on any given day you can load a travel prepaid card with money direct from your bank account. An exchange rate will be applied by the provider.
The card comes with a MasterCard or Visa symbol and can be used at any foreign shop or restaurant displaying these logos – just as with a credit or debit card. They can also be issued irrespective of how good or bad your credit history is.
Unlike debit cards, prepaid cards are not linked to your bank account, so if yours is lost or stolen, only what is sitting on the card can be taken. If a lost or stolen card is cancelled in time, the money is recoverable, but there are fees to replace the card.
Card providers FairFX, Caxton FX and Travelex are among those offering the keenest rates and charge no additional fees when you use the cards for overseas purchases. Caxton FX and Travelex also waive fees for withdrawing cash from an overseas hole-in-the-wall.
Read the original article here.
Monday 18 May 2015, 09:19am

If you're heading to the continent in the near-future, you'll want to you're your spending money go as far as possible. Well, a few tips and currency tricks can ensure you do just that, leaving you with more cash with which to enjoy that well-earned break.
Be organised - or waste ££££
According to research from FAIRFX, typical holidaymakers spend hundreds of pounds more than they need to by not being organised. Going over your baggage allowance, for example, can quickly ramp up your holiday spend – some airlines charge £100+ for a few extra kilograms – as can sloppy form-filling, for if the name doesn't exactly match the passport, you could be hit with a hefty charge for changing the name on the ticket.
Read the original article here.
Friday 15 May 2015, 02:26pm

Where to find the bargain bureaus, the best credit card to take with you abroad, and when the experts suggest you buy your holiday money.
Choosing where and when to buy your travel money for your summer holidays is part of the fun of preparing for the trip. Make the right decisions and the savings can be substantial, too. Following basic tips on where NOT to buy forex is a start. But if you're prepared to go further and spot the very best-priced bureaus, some of which might be one-shop businesses local to you or your work, the savings can be even greater.
...
FairFX Anywhere card and CaxtonFX prepaid Card are two of the best prepaid cards on the market. CaxtonFX does not charge for ATM withdrawals or purchases abroad, while FairFX charges £1 for each withdrawal and a 1.4pc transaction fee, but the exchange rates are generally better than Caxton's. Watch out for other charges as well, such as card issue fees (Caxton; free, FairFX; £9.95).
...
Mariette Ferreira of FairFX said: "After the 2010 election, sterling took up to three months to regain its pre-election strength and the pound continued to tumble while the coalition was formed after the election."
Read the original article here.
Thursday 14 May 2015, 08:54am

As sterling rides high post election
Following last week's election result, sterling is riding high against the dollar and the Euro, bringing the promise of cheaper summer holidays and foreign goods.
With fears over a messy coalition allayed, and the markets generally positive about the prospect of another Conservative government, the pound is currently trading at $1.56 against the dollar - its highest rate this year. Against the Euro, it's €1.39.
The figures are good news for British holidaymakers, whose pounds will now go a little further in Europe and the US.
...
"For holidaymakers and for those going away this bank holiday weekend and over the summer, they should consider making the most of sterling's current strength while it is still riding high on what is perceived to be positive news," says FAIRFX currency expert Darren Kilner.
Read the original article here.
Wednesday 13 May 2015, 03:20pm

A million pounds isn't what it used to be, but even that's much, much more than it costs to become a millionaire in these countries. Here's where you can be a millionaire for least.
So it turns out millionaire status says more about the strength of a currency than about what you can buy and the lifestyle you can live.
That's after new research looking at the cost of becoming a millionaire in different countries revealed that you can have a seven-figure bank balance for less than £23. But why stop there?
At those exchange rates, for the price of a family car you could be a billionaire.
"While Sterling is holding strong anyone who has dreams of being a millionaire could see their wishes come true as the strong pound takes you further outside the UK," said Darren Kilner, currency expert at FAIRFX, who conducted the research for The Mirror.
Read the original article here.
Tuesday 12 May 2015, 06:36pm

Darren Kilner, FAIRFX currency expert said:
"Now that the votes are in and a majority Conservative government is on the cards this looks to be good news for consumers' and investors' pockets as the market has responded positively to continued stability in Westminster with Sterling holding strong.
"After the 2010 election, Sterling took up to three months to regain its pre-election strength and the pound continued to tumble while the coalition was formed after the election, but it looks like this has been avoided. However, the next few days will still potentially bring talks between parties and discussions on the Referendum and the impact of a huge SNP swing still needs to trickle through.
Read the original article here.
Monday 11 May 2015, 03:51pm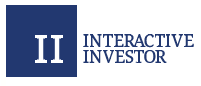 FAIRFX, the travel money and foreign exchange specialist, has signed a partnership with international car hire provider Hertz Europe Ltd to cross-promote each other's products to their respective customers. The partnership - which starts from today - is expected to generate reciprocal benefits of accruing additional customers for both FAIRFX and Hertz whilst delivering enhanced value to their existing client bases.
Read the original article here.
Friday 01 May 2015, 09:23am
Next week's election could hit your holiday plans. Why? The pound's recent strength against the euro could be hit by economic uncertainty under a new government. But buy euros now, and you could lock in near record high rates.
...
But rather having cash at home lying around at home long before you travel, you could lock in the good exchange rates now by taking out a pre-paid card. They are chip and PIN secure, accepted where you see the MasterCard symbol and most offer a far cheaper way to pay than most high street debit and credit cards. The best have no usage charges, no loading fees and no charges when you take money out. With sterling currency cards they can actually just be loaded from your debit card and have the exchange rate locked in at the time the cash is transferred to the card.
"However he difference between the best and worst pre-pay cards is around £7 in every £100 spent so buy wisely using an online comparison site," Mr Atkinson suggests, highlighting decent deals from the likes of Caxton and FairFX.
Read the original article here.
Wednesday 29 April 2015, 11:08am

The pound has held up better than many expected as the election draws nearer. Brokers say anyone needing to buy euros, dollars or other forex for an upcoming commitment – whether a holiday or bigger purchase, such as a property – should move.
...
Broker FairFX looked in more detail at the weeks leading up to the 2010 election and last year's Scottish referendum. It found currency swings widened dramatically as the likelihood of a Scottish "yes" grew. "When polls signalled a possible Yes vote to come out on top sterling lost ground to the euro with rates varying by as much as 3pc within very short periods," it said. In the seven weeks ahead of the 2010 election, sterling lost ground consistently against the dollar, dropping faster as election day of May 6 approached.
Read the original article here.
Monday 27 April 2015, 01:43pm

Sterling could be about to slump; it did around the last general election. FAIRFX currency expert Darren Kilner explains why you should insulate your business now.
We've all digested the manifestos and made a note of the promises to small businesses, but what if we need to be worrying about the 7 May election for reasons other than who gets in? The likelihood is that the upheaval between now and up to a month after the election could impact dramatically on UK businesses.
Small businesses who will make international payments and transfers in the next six weeks may be in for a shock, as the pound could become increasingly volatile as we get closer to the election. Why? We've analysed the effects on currency of the 2010 election and the 2014 Scottish Referendum, to explore the impact major political events combined with an uncertain outcome can have on sterling.
...
Read the original article here.
Monday 27 April 2015, 01:40pm
Latest Posts
Monthly Archives
2015
2014
2013
2012
2011
2010
2009
2008
2007
Tags