The FairFX Publicity Blog

With millions of Brits planning to be away over the Easter holidays, the countdown is on to the big getaway day. But for those who don't plan ahead, the cost of those last-minute travel essentials – such as travel insurance, car hire and airport parking – could make a serious dent in your budget. However, it's not too late to make massive savings. My five-step holiday plan will save you a fortune and ensure your departure goes smoothly.
Step 1: Get insured and save up to £95.39 ...
Step 2: Maximise your holiday spending power and save up to £67.57 ...
Cards Do you know what you are charged when you use your debit or credit card overseas? Well, unless you have a card designed for use overseas, you are likely to be paying not only transaction charges (even for cash withdrawals at ATMs), but also hidden currency loading. ... Another option is to take out a pre-paid card and load up your cash on to that for safe keeping. Look out for the best buys that have no fees for usage, no running costs and the best exchange rates. FairFX and Caxton's cards do well here.
Step 3: Organise your airport parking and save as much as £381.60 ...
Step 4: Avoid airport stings and save as much as £340 ...
Step 5: Pre-book your onward travel and save as much as £279.57 ...
Read the original article here.
Friday 13 March 2015, 02:29pm

Running a second home overseas can be an expensive business, with electricity bills for the air-conditioning or patio heater, plus the cost of clearing leaves from a hot tub or keeping the bougainvillea watered. Then on top of all that, you have to pay for these services in a different currency from a foreign bank account.
Research from the World Bank found that 64% of consumers believe the price of an international money transfer is fairly represented by the fee advertised by a bank or foreign exchange company, many of which declare transactions offer '0% commission'.
In reality it is much more, with steep fees hidden in an inflated exchange rate. "When you're transferring money abroad, there are two things you need to focus on – one is any fees that are being charged and the other is the exchange rate," says James Daley, co-founder of website Fairerfinance.com. "While many companies don't charge any explicit fees, they take their cut by offering a worse exchange rate. So commission-free or fee-free deals aren't necessarily the cheapest."
In a mystery shopping exercise, which involved asking the main UK banks for the cost of sending €1,000 to a German current account, peer-to-peer foreign exchange company TransferWise found a difference of as much as £40.66 between the price quoted for a money transfer by NatWest (£10) versus the true price when exchange rates were compared (£50.66).
While HSBC quoted £4, the actual cost turned out to be £34.09. Lloyds TSB claimed that its transfers were completely free. Actually, they cost £26.48 because the bank was using an unfavourable exchange rate.
For those who have second homes overseas and need to transfer money from the UK to Europe, or worldwide, paying such high fees regularly can stack up to hundreds of pounds.
"When transferring money overseas, it's important to select a reputable company that has the right financial protection and offers secure transfer methods so that you can retract the funds if there are any complications," says Erica Chang, regional director of holiday home website Owners Direct. "We advise homeowners to always ensure that transfers can be tracked."
There is a growing number of specialist foreign exchange companies that offer more transparent and favourable rates and fees for those sending money to a foreign bank account or making a payment to a company abroad.
John Murray spends about 10 weeks a year in south-western France at his holiday home. He uses the company Caxton FX to transfer cash into a French bank account, then uses the French bank card for spending when he's in Europe, as well as for paying local taxes, utility bills and insurance.
You can set up a free account with Caxton FX online, which offers fee-free international transfers from £100, and which, it says, cost an average of 4% less than an international transfer with a high street bank.
The best-value companies vary depending on how much you want to transfer but a comparison for Moneywise by Fairer Finance of sending €100, €500 and €1,000 from the UK to Europe found that FairFX and Currencies Direct are significantly cheaper than using PayPal or Western Union. Sending €500 from the UK abroad will cost £389.20 with FairFX, and £391.70 with Currencies Direct, compared with £398.46 with Western Union and £399.32 with PayPal.
...
The most important thing is to check that the currency broker or money transfer service you have chosen is authorised by the Financial Conduct Authority (FCA), rather than just 'registered', which means there is no process if the firm goes bust.
"A few years ago, a number of people lost out when Crown Currency Exchange went out of business," says Daley. "Most currency brokers are not covered by the Financial Services Compensation Scheme but those that are authorised by the FCA must segregate client money so that it can't be touched in the event that they become insolvent."
Read the original article here.
Wednesday 04 March 2015, 08:32am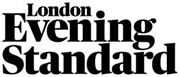 We're heading to Malta in July and have booked the hotel directly so the cost is in euros. As the euro is weak at the moment we'd like to pay in advance. What is the best way to do this? — Tamara Neary, Chelmsford
It was a shrewd move to book the hotel direct: the management will appreciate you cutting out online agents that demand a minimum of 15 per cent. Increasingly, many hotels are choosing to reward direct-booking guests with anything from a welcome drink or complimentary breakfast to the free loan of a bike (as I experienced on a recent visit to Miami Beach).
It could also be shrewd to lock into the current euro rate — though, who knows, the single currency could weaken still further against sterling.
To answer your direct question, the hotel proprietor will have a preference about payment. If they accept credit cards, that is probably the best option from your point of view; they may request a bank transfer, which is probably best achieved through an intermediary such as FairFX who will offer a better rate than your bank; or, if my recent booking of an apartment in Greece is typical of the Mediterranean, they could insist upon cash in the (registered) post.
But it sounds as though you have a reservation on a "pay-on-arrival" arrangement, with the chance to cancel until the day of arrival. In that case, I advise you not to pay in advance in case anything crops up to prevent you travelling. Lock into cash now by obtaining euros at the best rate — possibly on the High Street, but more likely online. Then keep the euros safe until you travel.
Read the original article here.
Tuesday 24 February 2015, 09:06am

"Our USD card was so convenient to use and accepted at all the places we visited. I could not have wished for a better card to use then FAIRFX."
David Remblence, November 2014
Monday 16 February 2015, 10:18am

My FAIRFX Anywhere card provides me with added security as I no longer need to carry cash. It's also gave me huge savings on my travel money as a whole whilst I travelled throughout non-EU countries.
Aimee White, January 2015
Monday 16 February 2015, 10:12am

I chose FAIRFX by way of a recommendation and I have not been disappointed. I have found my FAIRFX card to be very easy to load and very easy to use. If you have a problem FAIRFX are always there to help.
David Harris, February 2015
Monday 16 February 2015, 10:09am

The best thing about my FAIRFX card is not having to carry cash around with me or make large withdrawals on my debit card at poor exchange rates. I use my card in shops, restaurants and to pay for trains and flights.
I load my card whenever the rate is good and top up through the app while I'm traveling. Very convenient and easy to save money!
Steve Stone, FairFX Cardholder, London, February 2015
Friday 13 February 2015, 04:57pm

Ask an expert: A reader asks whether she is likely to get an even better exchange rate in a few weeks' time
With the pound hitting a seven-year high against the euro this week, should I buy my euros now – or wait for the exchange rate to improve further?
British holidaymakers were provided a welcome boost this week thanks to the pound hitting a seven-year high against the euro. The euro is now worth around €1.33 to every pound, an increase of 11pc compared to last year, and 25pc since 2008. This is a result of market uncertainty following the left-wing party Syriza's victory in the Greek elections on Sunday which has led to the euro's weakening against both the dollar and the pound. Sterling has also gained against the euro because of the European Central Bank's plans for quantitative easing. But could the euro fall even further? Should holidaymakers hold off buying their euros?
It's a very difficult call to make, because so many factors can influence the relationship between currencies. In its broadest terms, the currencies are a bellwether of the health of the economies where they are used. It is certainly worth following the Economy channel of this website and particularly the views of commentators Ambrose Evans-Pritchard and Jeremy Warner. If the deflation problem in Europe is worse than expected, but doesn't take such a strong hold in Britain, then sterling should keep gaining on the euro.
We put your question to a broker, who thought it was better to act now. Mariette Ferreira of FairFX, a currency specialist, said: "After recent market shake-ups with the Swiss Central Bank deciding to remove their 1.20 minimum exchange rate floor against the euro, and the European Central Bank deciding to introduce a quantitative easing package worth €1.1 trillion, the pound is enjoying highs at levels last seen seven years ago.
"Foreign exchange markets have been very volatile recently and various factors could impact the current rate levels to strengthen it further or weaken it. Forthcoming UK elections and announcements from the new Greek government are expected to increase uncertainty in the markets and potentially weaken sterling." Ms Ferreira said that at these levels, "travellers would be wise to make the most of the current rate".
Either way, make sure you always buy holiday currency the cheapest possible way...
CARDS
Banks and building societies charge up to 3pc for foreign transactions. So apply now for a specialist overseas credit card that offers a good exchange rate with no withdrawal fees.
The best card is Halifax Clarity. It has no foreign exchange fee anywhere in the world, so you get the best rate possible. It also doesn't charge a fee for withdrawing cash from ATMs, but you will be charged interest on withdrawals.
If you don't want to take out a credit card or don't have a good enough credit rating to qualify for the best deals, consider a prepaid card. They are a good way to control your budget and can be replaced and re-credited if lost or stolen. You pay the exchange rate offered on the day you load the card, not at the time of purchase, so there are no surprises. FairFX and CaxtonFX are good options.
CASH
Few travel money firms make a direct charge but the exchange rates, through which they take their cut, vary considerably. Retailers are muscling in. Debenhams, Tesco, Sainsbury's and Asda are all offering impressive rates this week. However, to get the best deals buyers should always order online and then collect.
Even airport bureaus can be competitive if you order ahead. The rates at the window, however, are priced for desperate travellers with no other option. Compare rates at travelmoneymax.com.
Read the original article here.
Tuesday 03 February 2015, 09:15am
Wealth-X looks at the impact of the recent decision by the Swiss National Bank to abandon its currency peg to the Euro on the world's UHNW individuals.
From higher costs for landlords of Swiss ski chalets to increased deposit rates on Swiss bank accounts, the world's ultra high net worth (UHNW) individuals will be hit in many ways by the decoupling of the Swiss franc.
An estimated US$2.8 trillion of private wealth is stored in the vaults of Switzerland. The combined wealth of Swiss UHNW individuals totals US$790 billion, according to the Wealth-X and UBS World Ultra Wealth Report 2014, and as much as US$2 trillion of wealth is held in Switzerland by foreign UHNW individuals.
The Swiss franc has for long been considered the ultimate safe haven for global ultra wealthy investors, but earlier this month, the Swiss Central Bank turned that belief on its head. In a surprise move, it abandoned its currency peg to the Euro, causing a record 30 percent surge in the franc and wiped around 9 percent off the value of the Zurich stock market.
...
So what steps should investors with large volumes of Swiss franc take? Capitalise on the gain and diversify into other currencies where volatility is less dramatic, is the advice of Damien Lipman, head of business development at London based currency specialist, FAIRFX.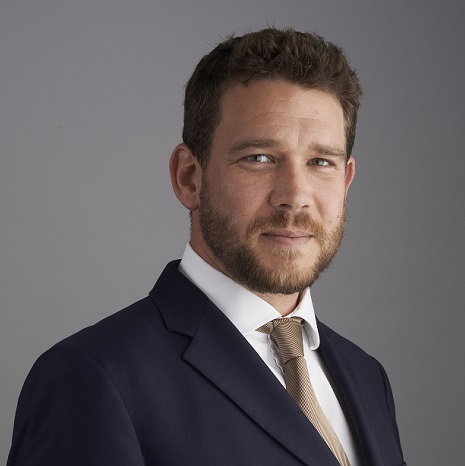 He pointed out that "most of the world" is hedging themselves with the US Dollar, as "the only real safe haven currency" and the first developed nation that will be putting up interest rates.
But as the majority of Swiss bank account holders are foreign, their assets would not have been in CHF and so the move would have relatively little impact on the actual wealth of UHNW individuals in the global economy, added Lipman. "Their ski chalet will be 20 percent more expensive to run. But that, for many, may not be their biggest concern when ECB QE and the results of the election in Greece filter through properly."
...
Read the original article here.
Friday 30 January 2015, 11:19am

Syriza's success in Greece has pushed the euro down, but it's still nowhere near as weak as it was a decade ago.
Syriza's success in the Greek elections has sent the euro to new lows, with the pound now worth €1.337 in early trading, compared to €1.25 as recently as eight weeks ago. But what does this mean for you – and your summer holidays?
Does this mean cheap holidays this summer?
As recently as summer 2013 it would have cost you around £440 to buy €500 to take on holiday, with commission eating up another chunk of your cash too. Now that €500 costs just £375 to buy. In other words, your spending costs in holiday destinations around Europe will be 15% cheaper this year than 2013, and about 7% less than in 2014.
I'm heading to Florida. Is this good news for me too?
Not at all. The dollar has been the main beneficiary of euro weakness and has gone up sharply against sterling as well. In July 2014 visitors to the US got $1.71 for each pound they exchanged, now they will get just $1.51, a fall of 12%, making visits to the States the priciest for four years.
Can I lock in to these euro rates?
Pre-paid currency cards are the main way tourists can lock into exchange rates before they travel. There are now hundreds on the market; moneysavingexpert currently recommends a card from Ukash if you're loading less than £500, with FairFX and CaxtonFX better for larger sums.
...
Read the original article here.
Tuesday 27 January 2015, 08:34am
Latest Posts
Monthly Archives
2015
2014
2013
2012
2011
2010
2009
2008
2007
Tags