16 November 2014, LONDON - Working out of a shared office near London's Euston station, Michael Kent is part of a revolution that may be driven on by this year's row over alleged currency market manipulation by major banks.
Kent's online business, Azimo, and more than 30 others in the United Kingdom are building on the success of firms like Western Union and MoneyGram International in carving out a chunk of the market in international money transfers, travel money and card payments.
Their pitch is simple: in the era of electronic money, the 4-12 percent fees banks charge consumers for any transaction involving foreign currency is ludicrously expensive.
Today, to transfer 100 pounds to Germany, British high street bank Halifax would charge 9.5 pounds and use a rate 3.06 eurocents per pound worse than those the financial world's biggest players charge each other, totalling around 12 percent.
Halifax points to the costs of running secure, wide-ranging operations and says the percentage falls for larger amounts.
Currency market majors HSBC and Barclays charge less and costs on foreign currency transactions on credit cards often go below 5 percent, but the fee at Azimo is 1 pound, the spread less than 1 cent, and the overall cost less than 2 percent.
...
UNDER THE RADAR
Banks do not break out their retail forex business in their results and there are no overall figures for the sector, but official data shows Britons spent $23.6 billion while on business and holiday trips abroad last year.
Numbers from the Bank of International Settlements show global flows worth $78 billion a day through retail foreign exchange brokers, and $188 billion a day in flows from companies outside the financial sector, although much of that is from big multinationals going through their banks.
"If travel money is billions then the market in these ordinary bank transfers will be at least 100 times that," says Ian Strafford-Taylor, chief executive of one of the earliest players in the consumer space, FairFX.
FairFX is worth just under 40 million pounds according to its listing on London's AIM market, and made almost 3 million pounds on revenues of more than 300 million last year.
The relative size of the newcomers shows there is some way to go. Eesha Mohindra, analyst at consumer finance website Moneysavingexpert.com, said more transparency was needed. "Without knowing it, most people waste big money when spending cash abroad by using the wrong card," she said.
...
Read the original article here
Monday 17 November 2014, 01:27pm

30 September 2014 - LONDON (Alliance News) - FAIRFX Group PLC Tuesday said its half-year pretax loss widened, as increased marketing and IT expenditure, as well as growth in headcount, more than offset an increase in revenue on the back of the addition of more customers.
FairFX, which joined AIM in August, said it made a GBP582,984 pretax loss in the six months ended June 30, compared with a GBP162,912 loss in the corresponding period last year.
FAIRFX, which enables personal and business customers to make low-cost multi-currency payments through its cloud-based peer-to-peer payments platform, said revenue increased by just more than two-thirds to GBP222.8 million. The group said its multi-pay product lines were up 52% on the corresponding period of 2013, growing to GBP125.0 million. The single-pay offering increased by 93% to GBP97.0 million.
The group said 44,094 retail customers were added during the six-month period, bringing the total to 362,407. In the equivalent period last year, the group saw the addition of 26,175 retail customers.
However, first-half marketing expenditure increased by 50% to about GBP750,000, while headcount rose to 50 from 41. The group employed 35 people at the end of June 2013.
Chief Executive Ian Strafford-Taylor said the growth in revenue was expected, and said the group is focused on implementing its strategy.
"We are carrying on our strategy of deployment of marketing resources allied to ongoing technological innovation to drive market share across our four segments of cards, physical currency, FairPay and dealing. Trading has continued to be very encouraging into the second half and the board sees significant market share opportunities both in the UK and overseas. Consequently, we view the future with confidence," Strafford-Taylor said in a statement.
FAIRFX said it intends to launch in Ireland by the end of the year, under plans to expand beyond the UK.
FAIRFX shares were Tuesday quoted up 1.5% at 76.15 pence.
Read the original article here
Thursday 02 October 2014, 10:28am

30 September 2014 - If you're seeking some last-minute sun a pre-paid currency card may be the perfect travel companion - but be wary of the downsides.
Bob Atkinson, travel expert at MoneySuperMarket, says: "Prepaid cards are the new travellers cheque, but far easier and more flexible to use."
According to Vanessa Schotes of Moneycorp, pre-paid currency cards are also a great way to keep money secure.
She says: "When it comes to holiday planning, most of us are guilty of leaving things to the last minute. However, if you do a bit of pre-planning for your travel money, there are some great options available. Pre-paid cards, for example, are easy to use and can offer some of the best exchange rates."
But nothing is perfect, so we've broken down their pros and cons.
Pros

Topping up a prepaid card online will often secure you a much better exchange rate than changing your money at the airport.
In addition, Schotes says: "Depending on how much you are exchanging, even a seemingly small difference in exchange rates can make a big difference when you convert currencies. With a currency card you can pre-load your card with currency when the exchange rate is most advantageous."
Budgeting for a long trip - or even one where you're unsure of how much basics like food and public transportation cost - can be difficult. Pre-paid cards, which can be reloaded but won't allow you to spend more than you have, are a great solution.
Some cards will even let you chop and change currencies as you go. Schotes says: "We've all had that horrible moment of seeing the credit card bill after a holiday and realising that we've spent much more than planned. A pre-paid card can help you stick to what you had planned to spend, as well as keep your budget flexible and adaptable if your plans change along the way."
Most of all, pre-paid cards are easy to use and reload. Schotes explains: "To put it simply, a pre-paid currency card makes travel money easy. You can be confident that you are securing a great exchange rate, all the while spending with the same ease as using a bank card back home."
Cons
According to Atkinson, not every pre-paid card is created equal. For example, some will charge for just about every transaction.
He explains: "Ensure you don't end up with one of the bad examples of pre-paid cards on the market with charges every time you load the card, spend money on it and withdraw cash. The worst ones will also charge you an inactivity fee if you leave money on them at the end of your break and even a fee to close the card down to get your leftover cash back."
Pre-paid cards can also be tricky for checking into hotels or renting hire cars because the amount of any deposit you put down is blocked on your card. That means you won't have access to those funds for the duration of your stay.
Finding the card for you
FairFX, Caxton and Travelex all offer good deals, Atkinson says, but every card is different. Comparing cards online will help you find the best fit for your needs.
Read the original article here
Thursday 02 October 2014, 10:21am

The holiday opportunity to switch off and relax is what we all look forward to, however, switching off and relaxing in regard to our finances is not so good and doing so causes many budget worries when they get home.
According to new research from Clydesdale and Yorkshire Banks, more than a quarter don't budget whilst they're on holiday but just spend as they go. Another 10% don't think about money whilst away and instead deal with it when they get home.

It seems there are differing attitudes to holiday spending between men and women too. The findings reveal that men have a more relaxed approach with over 30% happy to spend as they go. In contrast, a quarter of women set a budget and ensure that they stick to it. Perhaps of concern though is that an additional third of women set a budget but don't mind if they exceed it.
Perhaps of little surprise is that men and women also have different opinions when it comes to saving money when booking a holiday.
Many women for example won't sacrifice their luggage allowance, whilst for almost three quarters of men inflight drinks and meals aren't negotiable.
...
Diane Ray, MoneyHighStreet.com comments: "As with all aspects of your holiday arrangements, the key is to plan ahead, if at all possible don't leave anything until the last minute.
'Plan your holiday travel money, don't just leave it to buy at the airport or indeed rely on your credit cards.
'Credit card charges can quickly add up, for example when used abroad they can include up to 10% in foreign exchange charges, around 3% in commission and additional fees for withdrawing money from cashpoints.
As well as exchanging your currency before you leave, another way to get a better deal is to get a prepaid currency card from currency brokers such as CaxtonFX or FairFX.
...
Read the original article here
Tuesday 12 August 2014, 08:38am

MANY OF US have long dreamt of owning a place in the sun, and with property prices still in the doldrums in much of Europe - now could be a good time to buy.
Add to this growing economic confidence and the fact that sterling is currently strong against both the euro and the US dollar, which will allow your budget to stretch that much further, and the proposition may seem even more tempting.
...
THINK ABOUT FLUCTUATING EXCHANGE RATES
While sterling has had a bullish first half of the year, it is important not to forget the impact fluctuating exchange rates can have on the price of the property you are planning to buy.
"On average it takes between six and eight weeks to complete a property purchase abroad," says Bodega. "Even over just one month, currency rates can change dramatically, and have a real impact on the price of a place abroad. If you agree to buy a property without fixing the exchange rate at the outset, that is exactly the gamble you will be taking."
Make use of forward contracts - available from currency specialists such as HiFX Caxton FX, Fair FX, MoneyCorp and Currencies Direct, as these enable you to lock in the exchange rate for up to 12 months.
...
Read the original article here
Monday 11 August 2014, 03:51pm

Your wedding day might be one of the happiest of your life, but it can end up being the most expensive, too, with average costs in the UK reaching a budget-breaking £20,000.
But savvy planners could cut a whopping £12,000 off the bill simply by moving their big day to sunnier climes. The average big day abroad carries a more manageable price tag of £8,000, according to Thomson Weddings. Here's the top destinations to plan the wedding of your dreams for less and five tips to keep costs under control.
...
Maximise your cash with clever exchange tricks
With so much to organise and pay for, frequent or large payments overseas are hard to avoid, particularly if you are doing all of the leg work yourself. High street banks can charge as much as £25 to make a single transfer, meaning costs can quickly spiral.
Opting for a specialist money-transfer service, particularly online, can cut the cost dramatically.
You will need to weigh up both the exchange rate and any fees charged when shopping around for the best deal. Moneycorp, for example, charges £5 for an online transfer, but tends to have one of the best exchange rates.
Travelex charges no fee on the first transaction and won't charge for moving over £2,500. It also offers a Price Promise meaning if you find a better overall price it will refund you the difference.
FairFX FairPay and Caxton carry no flat rate charges. It can be worth increasing the transfer amount in some cases as some companies reduce fees over a certain threshold.
UKForex, for example, charges a £7 fee but will waive it on transfers over £3,000.
...
Read the original article here
Monday 11 August 2014, 03:46pm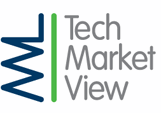 FairFX, a low-cost multi-currency payments provider, started trading on the AIM market today. (Ticker FFX). A placing raised £2.6m to fund marketing and further develop its portfolio of transactional services including pre-paid cards, money transfers and corporate expense management. The market capitalisation of FairFX at the issue price of 45p is £30.5m.
FairFX, founded by a couple of ex-Morgan Stanley executives, has been in business since 2005. In FY 2013, revenue totalled £322m, up 46% on the previous twelve months, with gross profit of £2.8m. On their website they state that they have taken "a revolutionary approach to the FX market", using a proprietary, cloud-based peer-to-peer payments platform to provide its customers with better rates and good service by "cutting out the middle man". We shall see, but many people travelling or doing business abroad will certainly welcome disruption in this market as long as it leads to lower charges and better customer experience with the correct level of security. FairFX is licenced as a Money Service Provider by HMRC.
In UKHotViews we have recently written about many companies in the money transfer and remittances market, see here. Certainly there is underlying growth, in terms of overseas travel, cross-border business and remittances from migrant workers. Companies with good technology, domain expertise and capable marketing should be able to generate scale and margin to build long term returns. FairFX now adds itself to the list of companies bidding to succeed in this increasingly crowded environment.
Read the original article here
Monday 11 August 2014, 03:37pm

Cloud-based peer-to-peer payments platform FairFX is now a public company after the business joined London's junior stock exchange.
The Alternative Investment Market (AIM) is now the home of FairFX following a flotation and raising of £2.6 million.
Founded in 2005, FairFX has built a peer-to-peer (P2P) payments service that allows personal and business customers to make multi-currency payments. Over a cloud-based platform, this can be done across and range of FX products and through one integrated system.
Recent financial figures from the company show that revenue climbed by 46 per cent in 2013, up from £221 million in 2012 to £322.4 million, while profit grew from £2.1 million to £2.8 million over the same period.
Ian Stafford-Taylor, CEO of FairFX, says that the business is very pleased to have received the level of support from investors that it has.
'Our decision to become a public company will allow us to enhance our profile and credibility and provide us with access to funding for our aggressive growth plans,' he adds.
According to FairFX, the platform is ranked highly when it comes to ratings companies such as MoneySavingExpert.com and MoneySupermarket.com. To date, its white label distribution deals have seen partnerships formed with EasyJet, ThinkMoney and Pitney Bowes.
The £2.6 million it has raised by joining AIM gives it a market capitalisation of £30.5 million. Its newly-raised capital will now go towards marketing and building its exiting product offering.
FairFX provides transactional services through four channels: Currency Cards, Physical Currency, FairPay and Dealing. The Currency Card and Physical Currency services facilitate 'multiple overseas payments' at points of sale and ATM's whereas the FairPay and Dealing products support wire transfer foreign exchange transactions direct to bank accounts.
Read the original article here
Tuesday 05 August 2014, 02:53pm

It might seem more convenient to settle bills in sterling while you're abroad. But beware: you could be falling into an expensive trap.
If you're planning to head overseas for your summer holiday and intend to use your debit and credit card while away, there's one costly trick to be aware of.
In many popular destinations, retailers are increasingly likely to offer you the chance to pay in pounds rather than the local currency.
On the face of this, it sounds like a good idea: you'll know exactly how much you're spending, and won't have to perform any conversions in your head.
But in fact there is a good chance you'll be ripped off.
Don't pay in sterling...
Be on your guard...
Don't get stung by hidden fees...
Opt for a prepaid card
Another way of avoiding getting stung by credit and debit card charges is by taking a prepaid card loaded with foreign currency.
These cards, offered by the likes of FairFX, CaxtonFX and Travelex, can be bought and managed online or from high street locations, and offer the same rates of exchange as buying currency.
They are available in a range of currencies, and as there is no credit or overdraft facility, it's easier to budget.
Further, if you lose your card, you have the security of knowing it can be replaced, and that your money is not lost.
Inform your bank...
Read the original article here
Wednesday 16 July 2014, 12:03pm

The strong pound means investors could profit from buying shares abroad. Our graph illustrates where the pound has strengthened to identify the investment bargains.
The pound in your pocket stretches further than three years ago in almost every other major country in the world. For example, each £1 will buy more American dollars, $1.71 in fact, than at any time in the past six years.
It is excellent news for holidaymakers and property buyers, whose savings are worth more of the local currency. But there are also implications for investors. When you buy shares in a different country, you effectively have to convert your pounds into the foreign currency in which they are priced. The reverse is true for selling. So exchange rate movements can present buying opportunities – albeit risky ones.
...
Biggest movers We compared how much £1 would buy in the major foreign currencies today against the first week of July 2011. This was merely to demonstrate the short-term improvement in the pound. Look up historic currency movements in more detail at XE.com.
The data, compiled by currency firm FairFX, showed that the pound stretched considerably further than three years ago in Brazil, South Africa, India and Turkey. In July 2011 each £1 bought 2.50 Brazilian real. Last week it bought 3.78 real. Similarly, £1 bought 12.73 South African rand in 2011, compared with 18.29 this year. There was less fluctuation against the euro and US dollar. Each £1 bought $1.60 in July 2011, just 6pc less than the $1.71 it buys today. Investors can get 11pc more euros for their pound than three years ago.
...
Read the original article here
Monday 14 July 2014, 10:54am