Free Currency Card & Family & Friends Card *
Looking for a smarter way to manage your money overseas?
Highly Competitive Rates
Convenient to use
Chip & PIN secure
*New FAIRFX customers only. You must load £50+ to qualify for a free currency card. To qualify for the free F&F card, you must load £550 or more.
FAIRFX Currency Card
Our award-winning rates give you an extra £ to spend*
A secure Chip & PIN MasterCard card, accepted worldwide
You'd be mad not to FAIRFX
Use a FAIRFX card rather than exchanging money at the airport and you'll get an extra £ to spend on holiday. Whether it's a meal out, a day trip or an extra night away, with FAIRFX you'll be able to get more out of your holiday for no extra cost.
*Save £! Based on converting £ into Euros. FAIRFX (€) versus at € on .
Transfer
Transfer funds from your debit/credit card to your FAIRFX card
Save
Save time and money by topping up your card instantly with great rates
Spend
Use it anywhere you see the MasterCard Acceptance Mark.
Pick from our Euro, US Dollar or Anywhere cards and choose a starting balance
| | Euro | Dollar |
| --- | --- | --- |
| FAIRFX | 1.3760 | 1.5390 |
| AA Travel Card | 1.3250 | 1.4865 |
| Post Office | 1.3490 | 1.5120 |
| Travelex(Heathrow)* | 1.2525 | 1.4063 |
With FAIRFX, £1000 travel money get much further*:
=
15
ice lollies
65
cocktails
Activating your FAIRFX currency card
Once you receive your card, activate it before you travel. This can be done instantly by returning to the FAIRFX website and logging into your account. You will then be able to retrieve your pin and your card will be ready to use in ATMs and for purchases. You can top up money on your card in moments using the FAIRFX site or App for iPhone and Android. When topping up abroad we recommend you use a Wifi connection to avoid data charges.
Don't worry about leftover money when you get home
If you return home to the UK with money left on your card you can either leave it on your card for your next trip, or you can use your FAIRFX Euro or Dollar card for purchases in the UK with no currency fees or penalties. If you use your card in an ATM in the UK, or abroad, a €1.50 or $2.00 fee applies.
Why are FAIRFX rates better?
FAIRFX was created to offer consumers a better deal on travel money and foreign currency than airport exchange kiosks, and banks. This is because we do not have a large and expensive branch network and we pass this efficiency on to our customers with fairer exchange rates.
Loading using debit/credit cards
Ensure you use a card registered to the same address listed under your FAIRFX account to avoid the payment failing. Credit card loads will incur an additional 2.5% fee.
Order in plenty of time before travelling
Our cards can take between 7-10 working days to arrive, although it is usually much sooner. Please ensure you leave adequate time when placing an order. If you are travelling sooner try our next-day travel cash service.
When NOT to use your FAIRFX card
It's best not to use your FAIRFX pre-paid currency card when checking into a hotel or hiring a car as they may process a 'pre-authorisation'. No money is actually taken from your card but funds are ring-fenced to cover against non-payment for up to 21 days. These funds are therefore not available to spend on your prepaid card. The best solution is to use a debit or credit card when checking in and then use your FAIRFX prepaid card with its great rates to settle your bill when you check out or settle the account.
Use your FAIRFX card to get a great deal when paying in shops and restaurants or to withdraw cash from ATMs. Try not to use it to withdraw money over the counter from a bank as this will cost €6.25/£5/$7.50 (1.5% minimum charge).
There is a service restriction on the FAIRX card at some self-service petrol pumps and motorway tollbooths, particularly in France. This is because the terminals used at tollbooths do not check the balance of a card before taking payment and could potentially take a prepaid card into a negative balance. So for this reason any such terminals are not able to accept the card.
When will you pay a fee for using your card?
FAIRFX has simple fees that it only applies when global banking and payments systems charge us. When you use your FAIRFX card in an ATM there is a flat fee of €1.50 or $2.00, so it makes sense to take out larger amounts less frequently.
Some ATMs may apply a surcharge
If you top up your card using a credit card, rather than a debit card, you will pay a 2.5% fee.
If you use your Euro card outside of the Eurozone or the UK, or you use your Dollar card outside of the US or UK, you pay a 1.40% 'out of currency fee'.
The Sterling Anywhere card has a £1 ATM fee (£1.50 in the UK). At the point you use the card abroad the £ Sterling amount is converted to local currency with a 1.4% charge.
Try to avoid using your card over the counter in a bank to withdraw money as this will cost €6.25/£5/$7.50 (1.5% minimum charge)
What is 'Auth Commission'
Use a Euro or US Dollar card in the UK to make purchases with any leftover balance, as there is no charge
Withdraw remaining funds using an ATM (fee applies)
Or we can buy back excess currency and wire the £ to you. This is subject to a redemption fee of £10 for EUR/USD cards and 1.40% of balance for a GBP card (with a minimum £10 charge)
Topping up using debit/credit cards
Ensure you use a card registered to the same address listed under your FAIRFX account to avoid the payment failing. Credit cards will incur an additional 2.5% fee, so it's best to use a debit card.
Lost/Stolen cards
If your card is lost or stolen you must tell us as soon as possible by calling our 24-hr helpline on 01753 775961 (normal UK landline charges apply) or online by selecting the 'Lost/Stolen' option in the 'Cards' tab in 'My Account. You can also cancel your card from the FAIRFX app. We will cancel the card and freeze your balance immediately. If you do not report and cancel a lost or stolen card you may lose the money you have on it. There is a £6, €9 or $12 replacement fee to issue a new card.
Family and Friends cards
This is an easy way to give a FAIRFX card on your account to family members or friends aged 13 or over for just £6.00. You load and manage the card from your existing login, giving you control and flexibility dealing with your family member or friend's holiday money.
Find out more about our Family and Friends Cards
Pay in the local currency
Some merchants will ask you which currency you would like to pay in when abroad. Make sure you always choose the local currency and avoid paying in Sterling; otherwise you permit the merchant to choose the exchange rate, which may be a poor one.
5-star reviews for FAIRFX's service
I used my card all over the world.

I used my FAIRFX card on my gap year. It helped me to manage my money when I was abroad and was a safer alternative to travel cash. I used it in multiple countries without any problems. I highly recommend the cards for anyone travelling abroad.
Fenella St John, May 2015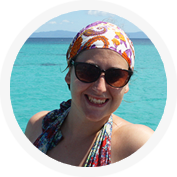 A 7-year track record you can trust

London Stock Exchange
"Named one of 1000 Companies to Inspire Britain"

Moneynet Awards 2014
"Money Transfer Innovation"
"Best Multi-Currency Prepaid Card"

Compare Money Transfer Awards 2013
"Best Dollar Travel Card"

ADVFN International Financial Awards 2015
"Best Currency Exchange Service"