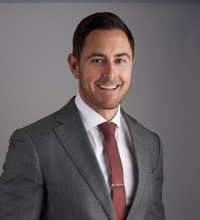 Darren Kilner
Head Of FX & Dealing
Email Darren
CALL US ON 020 7778 9350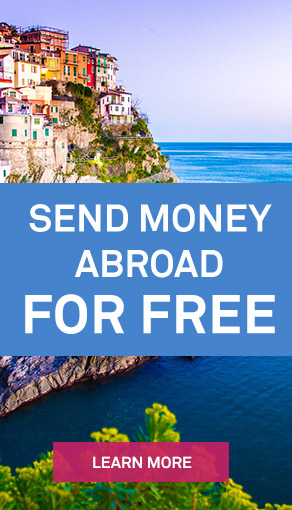 When to buy Currency, Know when to buy Euros and Dollars
Disclaimer: THIS MATERIAL IS NOT INVESTMENT RESEARCH AS DEFINED BY THE FINANCIAL CONDUCT AUTHORITY
CURRENCY SNAPSHOT
GBP: Interest rate hold but inflation expectations pushed back
EUR: Mixed low level data allowing some movement
USD: Labour market expected to maintain improvements
YESTERDAY
Yesterday morning started early with the release of German trade balance data. Both imports and exports were expected at -1.2% but drastically disappointed. At midday, the Bank of England released its latest interest rate decision and surprised few by maintaining the 0.5% level. QE was also held at £375B. Ian McCafferty maintained his stance as the only member calling for a 25 point increase, arguing that a delay will cause inflation to overshoot the target 2% rate in the medium term. The Committee believe that inflation below 1% will persist until Spring 2016. This outlook caused Sterling fall against both the Euro and US Dollar through the early afternoon.
The US released its weekly Jobless Claims figures which were positive for the labour market and placed further pressure on Sterling.
The FOMC released their minutes at 19:00 from their September meeting and was striking in its similarity to the Bank of England statement. Inflation expectations were reduced and projected to be below the target 2% rate in 2018.
TODAY
The IMF is meeting throughout the today which may mean announcements cause market movement in an otherwise quiet end to the week.
Overnight, Australia released its Home Loans data which improved from last time and helped to add to the recent Australian Dollar strength.
Industrial Output from France surprised on the upside this morning at 1.6%, up from an expected 0.5% but Italian figures disappointed shortly afterwards. The overall effect has been a slight improvement for the Euro.
Export and Import Price Index will be released at 13:30 from the US but the most important data of the day is from Canada with the release of its unemployment rate. It is expected to be an improvement at 6.9%, down from 7% last time.
Friday 09 October 2015, 10:16am
CURRENCY SNAPSHOT
EUR – The Euro remains strong in the risk averse markets despite the lack of data
GBP – Sterling has a bounce back following better than expected manufacturing data
USD – The US Dollar weakens as expectations for a rate rise are dampened
YESTERDAY
Once again we had a quiet day. Manufacturing data from the UK came in above expectations in the morning at 0.5%. This gave Sterling a much needed boost as manufacturing was stronger than expected for the first time in 5 months.
Very little was out across the morning, with the next piece of data Canada's monthly building permits. This was worse than expected, which meant the Canadian Dollar did not continue its rapid strengthening. Very little was out for the rest of the day.
Despite the lack of data, Sterling had a positive day against the Euro and US Dollar and maintained momentum after the initial manufacturing data.
TODAY
There is a very quiet start to the day, however at midday the markets liven up on the data front. At midday the UK's interest rate decision is released, along with a monetary policy statement. Rates are expected to remain the same, with only 1 member (Ian Mcafferty) expected to be in favour of rate rise. Traders will be analysing the statement for information, and this will strongly impact Sterling.
In the afternoon US unemployment claims are being released. This will receive additional scrutiny following the poor non-farms data. In the evening Mark Carney will be speaking and FOMC meeting minutes will be released from the US.
Thursday 08 October 2015, 09:45am
CURRENCY SNAPSHOT
EUR: Decent figures from Germany have had little impact, may remain flat for the rest of the day
GBP: Focus will most likely be on the GDP estimate and manufacturing production
USD: No data releases may suggest a continuation of its drop off from yesterday

YESTERDAY
Early yesterday morning Australia kept interest rates at 2% as expected. The Aussie dollar gained around one percent against the pound following the announcement and had similar gains to a basket of currencies. Out of Europe German factory orders came out disappointingly at -1.8% following forecasts of 0.5%. Later the Swiss inflation figure remained at -1.4% as expected.
Yesterday was the first eurogroup meeting following Greece forming a new government, all parties agreed on the next steps that must be implemented before the release of anymore bailout funds.
US Trade balance was released slightly later and the figure fell as expected. Mario Draghi spoke last night - it was anticipated that he would speak about monetary policy however he didn't mentioned it at all thus there was little market movement following it.
TODAY
This morning industrial production came out from Germany at 2.3%, much better than 0.8% last time. Manufacturing production from the UK is expected to rise from -0.5% to -0.1%. Later also from the UK GDP estimate is due and there is no forecast but last month's figure was 0.5%.
Wednesday 07 October 2015, 10:46am
CURRENCY SNAPSHOT
GBP: The lack of UK data sees the pound pressured
EUR: focus will be on comments from ECB's Mario Draghi this afternoon
USD: continues to strengthen and hold its ground

YESTERDAY
Eurozone services PMI's failed to hit the expected 54.0 with a reading of 53.7. In addition, Eurozone retail sales beat market expectations at 2.3% vs 1.8% YoY, which helped bolster the Euro slightly in the morning, though much of the gains were erased by the afternoon.
In the US, non-manufacturing index decreased to 56.9 in September 2015 from 59.0 in August and a decade-high reading of 60.3 recorded in July. Services PMI also failed to hit expectations of 55.7 with a reading of 55.1. However, the dollar continued to strengthen throughout the day.
The only data out of the UK was services PMI, which fell to 53.6 vs an expected 56.0.
TODAY
Overnight the RBA has kept its interest rate on hold at 2% in line with expectations. Further the RBA Governor, Glenn Stevens, stated that the Australian economy will continue to grow moderately and the central bank would look to the next round of economic data to guide its decisions. As a result the AUD has continued strengthening against a basket of currencies.
German factory orders have already been released this morning with a dismal reading of -1.8% vs an expected 0.5%. Late in the afternoon we have a speech from ECB President Mario Draghi at the European Finance Ministers meeting. Any talk on inflation and extending QE will be monitored closely.
In the US we will see the release of trade balance figures this afternoon ahead of a speech from the Fed's John Williams late this evening. He is expected to speak about the US economic outlook, with focus on his views on last week's non-farm payroll report.
Tuesday 06 October 2015, 09:17am
CURRENCY SNAPSHOT
EUR: Little Eurozone data out this week as markets remain indecisive
GBP: All eyes on Super Thursday as markets seek guidance on when a rate hike may occur
USD: US dollar declines as job data disappoints and pushes back rate hike expectations

YESTERDAY
Markets were once again relatively subdued last week as indecision continues to weigh on currency markets.
We'll begin Monday with mixed data out of the US. On the negative side, personal income fell more than expected from 0.5% to 0.3% and pending home sales fell considerably from 0.5% to -1.4%.
On the plus side, personal spending remained at 0.4%, instead of falling to 0.3% and core personal expenditure increased to 1.3%. We also had contradictive comments made by the Fed which added to the indecisive feeling amongst investors. New York Fed president William Dudley stated that he expects a rate hike this year whilst Chicago Fed president Charles Evans commented a rate hike is more likely once inflation is heading towards the 2% target.
On Tuesday we saw consumer confidence figures out from the Eurozone and the US, with both surprising to the upside. Eurozone sentiment rose to a 4 year high of 105.6 and US confidence rose to 103 from 101.5. We also had German inflation figures which fell to 0% year on year.
On Wednesday, we saw a continuation of disappointing figures out from Germany with retails sales dropping more than expected from 3.8% to 2.5%. Eurozone inflation figures followed suit from Germany with the rate dropping to -0.1% against an expected fall to 0% and unemployment in the single bloc area remained at 11%.
We had our first UK bit of data as well, which disappointed with the final yearly reading coming in at 2.4%, lower than a previous estimate of 2.6%.
On Thursday we had a deluge of manufacturing figures, which generally was disappointing across the board. Eurozone manufacturing slowed to a 5 month low of 52, UK growth slowed to 3 month low to 51.5 an US manufacturing fell its lowest level since May 2013 to 50.2.
On Friday, we finally had some good data out of the UK with construction activity growing at its fastest pace for 7 months up to 59.9. The big news from Friday afternoon saw the US labour department reporting that only 142,000 jobs were added last month, well below an expected 203,000 additions. Average hourly earnings remained at 2.2% and the unemployment rate remained at 5.1%.
TODAY
Investors will be focusing on Wednesday's minutes of the Fed's September meeting, when the central bank decided to delay hiking rates. Central bank meetings in Australia and the UK will also be closely watched.
Have a good week.
Monday 05 October 2015, 10:37am
CURRENCY SNAPSHOT
EUR: Euro loses ground after manufacturing PMI slows to a 5 month low
GBP: Sterling moves are muted after manufacturing PMI hits a 3 month low
USD: The dollar continues to gain following comments by Fed member Jeff Lacker

YESTERDAY
The day started off with more disappointing data out of China with the survey from Caixin showing that both manufacturing and services slowing to 47.2 and 50.5 respectively. According to the data agency, operating conditions are deteriorating at the fastest rate since March 2009.
The rest of the morning continued with further manufacturing PMI data from both the Eurozone and the UK. Eurozone PMI disappointed slowing to a 5 month low from 52.3 in August to 52.0 in September.
UK manufacturing also disappointed by dropping to a 3 month low from 51.6 in August to 51.5 in September – the lacklustre performance was partly due to a marginal decrease in employment for the first time in two years.
In the afternoon it was the turn of the US to release their manufacturing data. The ISM's US manufacturing PMI fell to its lowest level since May 2013 to just 50.2 in September, just above the break-even mark, down from 51.1 in August.
The ISM reported that new orders, employment and import growth all fell last month, indicating that the US experienced the same slowdown as China and Europe in September
Initial jobless claims were also fairly poor with 277,000 filing for jobless claims. However that's still a fairly low figure, suggesting a robust labour market
Jeffrey Lacker, president of the Richmond Federal Reserve, later stirred the markets by predicting that US interest rates could be raised this month. When probed about a rate hike in October he commented: "I don't see why not, we will have another labour market report [on Friday]. Presumably that will move us further toward labour market improvement."
TODAY
The pound has received a boost this morning after data showed that the construction sector grew at its fastest pace for 7 months up to 59.9 from 57.30 boosted by housebuilding.
US once again in focus with an expectation of 202,000 jobs added in September, a pick up from 173,000 in August. The unemployment rate is forecasted to remain at 5.1% an average hourly earnings are forecasted to rise 2.4% in September.
Friday 02 October 2015, 10:23am
CURRENCY SNAPSHOT
GBP - With little data the pound will be at the mercy of euros and dollars
USD - Following good news yesterday will be hoping for more of the same
EUR - Bad day yesterday with not much expectation for today

YESTERDAY
Yesterday the first result out of Germany was a disappointing one, unemployment change was expected to be -5k marginally up from -6k. The actual figure released was 2k so it was quite a lot worse than expected. Their unemployment rate also came out and that remained at 6.4% as expected. Following these releases the euro did marginally lose some ground.
Late morning we had the GDP releases from the UK; the quarter on quarter figure remained at 9.7% as expected but the yearly figure fell from 2.6% to 2.4%. The pound made some decent gains against the euro but fell versus the dollar which was mainly due to worse than expected inflation and unemployment figures from Europe.
CPI was expected to fall to 0% from 0.1% but the actual figure came out as -0.1%. At the same time unemployment rate remained at 11% whilst a slightly better figure of 10.9% was expected. Later from the US we had the employment change figures which were better than expected at 200k, 194k was expected from 186k.
TODAY
Today should be very quiet, early morning manufacturing PMI was released from China which came out at 47.2 as expected. The same figure has come out from Europe, Germany and Britain most of which were expected marginally down.
The German figure disappointed, falling to 52.3 from 52.5, the Europe figure remained at 52 as expected. The UK figure has surprised and was better than expected at 51.5 up on the estimated 51.3. The US figure will be out this afternoon and is expected to fall to 50.60 from 51.1.
Thursday 01 October 2015, 10:42am
CURRENCY SNAPSHOT
GBP GDP figures are the first significant UK release of the week
EUR Poor German figures have had little effect on Euro gains
USD Consumer confidence remains high in the US
YESTERDAY
Yesterday morning began with Eurozone Sentiment and Confidence figures from a range of sectors. Positive results came in across the board and in particular Consumer Sentiment surprised at highs of over 4 years at 105.6, up from 104.1. Crucially, although industrial confidence improved, the result was still negative overall.
European data continued at lunchtime with the German CPI preliminary release for September. The MoM figure fell to -0.2%, below expectations of -0.1%, while the YoY figure fell to 0%.
Attention later switched to the US for its Consumer Confidence reading which improved to 103 from 101.5 and well in excess of the expected 96. This is taken as a high figure and may be as a result of the recent positive rhetoric from the Fed. However, Cable closed near to its opening rate.
TODAY
This morning began with further struggles for Germany as retail sales data fell sharply. The YoY reading dropped from 3.8% to 2.5% against an expected 3.1% while the MoM figure was even more dramatic. It fell to -0.4%, lower than expectations of 0.2% and last month's reading of 1.6%. Unemployment change also increased to 2K against the expected -5K.
The UK GDP final reading is due to come in line with previous readings and so any divergence from expectations may create movement for Sterling.
The headline figure for the Euro will be the preliminary Eurozone CPI release for September at 10:00. The Core YoY figure is expected to remain flat at 0.9% but the YoY figure is expected to fall to 0%.
Moving across the Atlantic, the US ADP Employment Change is expected to edge up from 190K to 195K at 13:30. Canadian GDP is released at 13:30, expected to fall to 0.2% from 0.5%. To round off the day, Fed Chair Yellen will speak at 20:00.
Wednesday 30 September 2015, 10:00am
CURRENCY SNAPSHOT
EUR: Euro continues its trend last week and carries on strengthening.
GBP: Sterling has limited movement in the absence of any data.
USD: US dollar index weakens off on mixed data.

YESTERDAY
Financial markets were all about sentiment this Monday, with increasing fear of Chinese economic slowdown spreading worldwide leading the way.
The US economy was in the spotlight yesterday following some mixed data.
On the negative side, personal income fell more than expected from 0.5% to 0.3% and pending home sales fell considerably from 0.5% to -1.4%.
On the plus side, personal spending remained at 0.4%, instead of falling to 0.3% and core personal expenditure increased to 1.3%.
We also had mixed views from the Fed last night. New York Fed president William Dudley continued the trend of optimistic forecasts on the US being ready for a rate hike. He commented that should the economy continues its trajectory then we could see a rate hike as early as October and also commented that inflation could reach its target sometime next year, a year sooner than the median forecasts by other policymakers earlier this month.
And on the opposite side Chicago Federal Reserve Bank President, Charles L. Evans said that he needs more confidence that inflation is heading toward the central bank's target of 2% before calling for a rate hike. Evans is currently a voter at the FOMC
TODAY
Focus will turn to Germany's inflation figures, which are expected to decline from 0.2% to 0.1% YoY.
UK mortgage approvals are due for release also, expected to climb to 70,000 from 68,764. US consumer confidence is set to subside from 101.50 to 96 - consumers are worried about signs of weakness in the Chinese economy and continued stresses on Europe's economies.
Tuesday 29 September 2015, 10:08am
CURRENCY SNAPSHOT
GBP: Remains pressured against the dollar with a lack of UK data to support the pound
EUR: Still stable following last week's LTRO figure
USD: Remains strong, market will be looking towards more support for a December Fed rate hike this week
LAST WEEK
Last week was a quiet week, with a lack of economic data releases. Monday saw Canadian central bank Governor Poloz talk on energy prices; stating that Canada is caught in a global commodities "super-cycle" and it could be "considerable time" before the resource sector recovers.
In the UK, public sector net borrowing jumped to £11.3B vs an expected £8.65B on Tuesday. Bank of England Deputy Governor Ben Broadbent said he wasn't on the brink of voting for hiking interest rates, unlike some of his colleagues. He went on to suggest that labour costs in Britain need to grow a lot faster to get inflation back on track and that the health of Britain's jobs market was more important to the BoE than the timing of a Fed rate hike.
Across the Eurozone, services and manufacturing PMI's failed to hit expectations on Wednesday ahead of comments from ECB president Mario Draghi. Draghi stated that risks to Europe's inflation and growth outlook have increased due to the slowdown in emerging markets slowdown. Hence inflation will take longer than previously expected to rise back to the ECB's near 2%target and that the eurozone's central bank is ready to increase its asset buying programme if needed.
The US saw durable goods orders for August drop to -2%, in line with expectations though the figure excluding auto sales fell to 0%, missing the target of 0.1% on Thursday ahead of comments from Fed Chair, Janet Yellen, who suggested the Fed was on track for a December Rate rise, which further bolstered the dollar. GDP out-performed at the end of the week with a reading of 3.9% for Q2. In addition core PCE picked up to 1.9%, indicating that inflation had increased.
THIS WEEK
The week kicks off with a barrage of four speeches from Fed members today. With at least two of the four known to be dovish, we may see some contradicting views to those of Fed Chair Janet Yellen last week. Core PCE and personal spending will also be released today from the US. Later in the week we will see the US release Consumer confidence on Tuesday, employment change on Wednesday, manufacturing PMI on Thursday. However the key release will be nonfarm payrolls and the unemployment rate on Friday.
In the Eurozone, the focus will be on German retail sales, CPI and unemployment rate on Wednesday and the ECB monetary policy meeting minutes on Thursday. Any slippage into negative territory on the inflationary CPI figure could pressure the EUR on the last day of the month and quarter.
BoE Governor, Mark Carney will speak on Tuesday evening ahead of consumer confidence figures for September. GDP for Q2 will be released on Wednesday and manufacturing PMI on Thursday.
Monday 28 September 2015, 10:21am
The details expressed in this website are for information purposes only and are not intended as a solicitation for or a recommendation to buy or sell any currency. You should exercise your own judgment before entering into any financial transaction, including the buying or selling of foreign exchange. FairFX Plc accepts no liability whatsoever for any loss or damages suffered through any act or omission taken as a result of reading or interpreting any of the information contained or related to this site.

The material set out in this website is current as of the indicated date. This material is prepared from publicly available information believed to be reliable, but FairFX Plc makes no representations as to its accuracy or completeness. All expressions of opinion are subject to change without notice. Opinion may be personal to the author and may not reflect the opinions of FairFX Plc.

FairFX Plc is not acting as your financial adviser or in a fiduciary capacity in respect of any foreign exchange transaction Before entering into any foreign exchange transaction you should take steps to ensure that you understand the transaction and have made an independent assessment of the appropriateness of the transaction in the light of your own objectives and circumstances, including the possible risks and benefits of entering into such transaction.