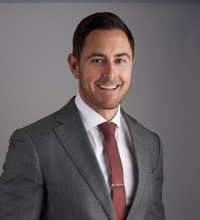 Darren Kilner
Head Of FX & Dealing
Email Darren
CALL US ON 020 7778 9350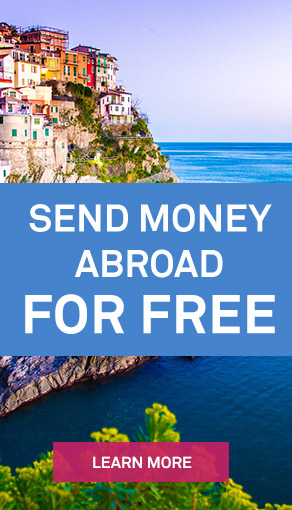 When to buy Currency, Know when to buy Euros and Dollars
Disclaimer: THIS MATERIAL IS NOT INVESTMENT RESEARCH AS DEFINED BY THE FINANCIAL CONDUCT AUTHORITY
CURRENCY SNAPSHOT
EUR: Euro strengthens over constructive talks between the German finance minister and the Greek PM.
GBP: Retails sales in March fall unexpectedly, causing concerns over consumer spending.
USD: Soft data from the US causes the dollar to continue to weaken.

YESTERDAY
The day began with disappointing data out from both the Eurozone and the UK. Eurozone services and manufacturing expansion slowed in April to 53.7 and 51.9 from 54.2 and 52.2 respectively and retail sales in the UK fell from 0.6% to -0.4% in March. Both bits of data weighed on the respective currencies initially but the euro managed to gain the upper hand over the pound over the course of the day as talks between Angela Merkel and Greek Prime Minister Alexis Tsipras were deemed to be 'constructive' ahead of today's Eurogroup meeting.
Data from the US was also disappointing with initial jobless claims increasing marginally from 294,000 to 295,000 last week, Markit manufacturing PMI slowing to 54.2 from 55.7 and new home sales falling to 481,000 from 543,000. The US dollar declined on average by 0.75% on the day.
TODAY
Greece's debt drama switches to Latvia today as Eurozone finance ministers gather for a Eurogroup meeting.
A few weeks ago, this was seen as the crunch meeting that would decide if Greece received any of its outstanding bailout funds. But this deadline, like so many before, has slipped -- and we're not expecting a big breakthrough today with many analysts not expecting any agreement to be put in place until June
The only notable data on the calendar today is from the US with durable goods orders se to increase from -1.4% to 0.6%.
Have a good weekend all!
Friday 24 April 2015, 11:12am
CURRENCY SNAPSHOT
EUR: Services and manufacturing expansion slows for the month of April.
GBP: Hawkish sentiment from the MPC buoys the pound.
USD: Dollar regains some of yesterday's losses as China slowdown fears increase.
YESTERDAY
Surprisingly, the Bank of England minutes caused a bit of a stir in the markets yesterday with the pound gaining by 0.92% against the US dollar and breaking a week long line of resistance to finish 0.9 against the euro.
The voting in the minutes was unanimous with all 9 members voting to keep interest rates and quantitative easing unchanged; however the message from minutes was slightly hawkish. Firstly the MPC believes the recent fall in inflation has been primarily caused by a fall in oil prices – which they believe to be temporary. It was also a collective view that it was not possible for the economy to continue with rates at 0.5% especially with employment continuing to improve. All 9 members all agreed that interest rates would rise over the next 3 years.
On the data front, the US received a cheer as housing price index increased to 0.7% from 0.3% previously and existing home sales for the month of March increased sharply to 6.1% from 1.2%.
TODAY
The day has begun with worrying economic news from China as the flash HSBC/Markit PMI manufacturing fell to 49.2 in April. It's a bigger decline than expected, with Chinese firms reporting that new orders also fell at the fastest rate in 12 months and job losses across manufacturing firms was recorded for the eighteenth month in a row. The data has caused investors to flock to the US dollar this morning on account of its safe haven status.
Data from the Eurozone has been very disappointing with services and manufacturing activity failing to expand further. The composite figure fell from 54.0 to 53.5.
We have UK retail sales up for release this morning as well showing a slight down from 5.7% to 5.4% and then later in the afternoon we have US initial jobless claims, Markit manufacturing PMI and new home sales.
Greece's Prime minister, Alexis Tsipras, is also due to speak with Angela Merkel about the ongoing crisis today in Brussels on the sidelines of a summit to discuss Europe's migration crisis.
Thursday 23 April 2015, 10:11am
CURRENCY SNAPSHOT
EUR: Greek default fears rise again as two-year government bond yields hit 29.4%.
GBP: With little data out this week, sterling moves continue to be limited due to upcoming election.
USD: US dollars sought by investors as Greek fears scare investors.
YESTERDAY
The currency market was fairly settled yesterday. German PPI was released in the morning which was slightly worse than expected at -1.7%, still better than -2.1% last time. Initially the euro weakened minimally off the back of this but losses were easily recouped by midday.
THIS WEEK
Greek default fears have risen again this morning after Prime Minister Alexis Tsipras has forced central government entities to transfer funds to the Greek central bank to help keep the country afloat. As well as this the ECB is considering its options to curtail its support for Greek bank, showing the concern that the Bank has over Greece and its ability to pay back its debt.
Despite fierce opposition by the EU, Gazprom Chief Alexey Miller is reportedly heading to Athens to discuss a deal to pay up to €5bn to Greece in exchange for extending its Turkish Stream gas pipeline.
On the data front German economic sentiment will be the highlight, expected up from 54.8 to 55.3. Overnight the Australian CPI figure is due and this could be key in RBA Governors decision to drop interest rates. CPI is expected to drop from 1.7% to 1.3%.
Tuesday 21 April 2015, 11:02am
CURRENCY SNAPSHOT
EUR – remains weak as the IMF meeting pressures Greece
GBP – Higher across the board following default gains
USD – With little US news out this week, the dollar may lose further ground
LAST WEEK
The week started off with Chinese trade balance figures, which fell way short of expectations at $3B vs the expected $45.3B, which gave room for the pound to appreciate against the dollar, moving off the 5 year lows seen the week prior. The main takeaways for the week were lower inflation average earnings for the UK, whilst unemployment in the UK remained at 5.6%.
In the Eurozone, industrial production improved to 1.6% YoY from 0.7% previously, the ECB confirmed no further cuts in the deposit rate and that QE will run its full course. The German finance minister showed his annoyance with Greece and said that it was now up to the Greek government to commit to the reforms needed to release aid and another debt restructuring wasn't up for discussion now.
US Retail sales fell to 0.9% vs an expected 1.1%, in addition the Fed's Beige Book sited cited the weather as cause for a slowdown in the US ahead of slightly better inflation results on Friday. Though all in all softer data from across the pond has seen the dollar pressured across last week.
THIS WEEK
Over the weekend the IMF meeting in Washington has heard comments from Christine Lagarde and the ECB President Mario Draghi, stating that "patience was running out with the new Syriza government in Athens" and that it was urgent for Greece to do much more work to satisfy terms of the bailout. Thus putting further pressure on Greece to agree deal, though many are not confident in anything being agreed by the next meeting this Friday.
Today, we have little data being release, with German PPI this morning slightly off the mark, causing some Euro weakness. Tomorrow the RBA will release its minutes from the last meeting and German Economic sentiment surveys should post a slight improvements. Australian inflation figures on Wednesday is expected to show a slight decline, in line with global deflationary pressures, ahead of the BoE minutes, which should surprise with anything new.
The week will end with services and manufacturing PMI's from the Eurozone and retail sales from the UK, which could pressure the pound as a softer reading is expected. Friday, will focus on the Eurogroup meeting and any news of a Greek deal, along with US durable goods orders which should rebound from the poor readings last time around.
Monday 20 April 2015, 10:32am
CURRENCY SNAPSHOT
EUR – CPI released this morning
GBP – Focus will be on the UK's Unemployment rate
USD – Dollar need strong CPI figure to reverse losses

YESTERDAY
Yesterday was a fairly quiet day with not much data being released, Australian jobs figures moved massively on the upside as the unemployment rate fell to 6.1% following expectations of 6.3%. US jobless claims however were higher than expected at 294k versus 280k expected.
TODAY
This morning we will see releases from the UK and Europe. Unemployment rate will be first with the figure expected to be 5.6% marginally better than 5.7% last time and claimant count change is expected to be lower than previously at -27k.
We will also see the crucial release of eurozone CPI which is expected to remain at -0.1%. Anything other than what is expected will no doubt move the euro.
At the start of the week the dollar was in a very strong position but since EUR/USD hit new lows earlier this week the dollar has weakened around 2% against both the pound and euro. CPI will be out this afternoon for the US and a marginal upturn is expected from 0% to 0.1%. This may be seen as positive for the dollar and it will be looking to make up some of its lost ground.
Friday 17 April 2015, 10:39am
CURRENCY SNAPSHOT
EUR – Markets will digest yesterday's ECB conference and comments from the German Finance Minister, which have pressured the Euro
GBP – The pound holds steady ahead of employment figures to be released tomorrow
USD – the dollar may find support as US jobless figures due this afternoon

YESTERDAY
Yesterday the ECB decided to leave its current deposit and lending rates unchanged as expected, but the press conference following showed a dovish ECB president Draghi. The main message was 'the QE programme must be fully implemented to work', which pushed back any market speculations of an early end to QE. Draghi also put an end to the debate about cutting the deposit rate further, by stating twice that the ECB will not cut the deposit rate.
Speaking separately, the German Finance Minister Wolfgang Schaeuble, ruled out any further concessions to Greece. He stated that it would be up to the Greek government to commit to the reforms needed to release aid rather than give false hopes to its people and another debt restructuring wasn't up for discussion now.
The Bank of Canada also left its interest rate unchanged at 0.75% after the economic "wobble" to the start of 2015, as stated by the Governor of the BoC, Stephen Poloz. As a result the Canadian dollar rallied against most of its counterparts.
In the evening, the U.S. Federal Reserve's Beige Book report showed that the economy expanded across most regions of the country, with cheaper fuel helping retail sales in some districts and travel and tourism recovering in other areas. However, a strong dollar, falling oil prices and harsh winter weather slowed activity in some sectors
TODAY
During the early hours of the morning, Australian jobs figures surprised to the upside as the unemployment rate fell to 6.1% vs the 6.3% expected. Employment change also rose sharply in March at 37.7k vs an expected figure of only 15k.
There will be no releases from the Eurozone or UK today, but the afternoon will bring news from the US with weekly jobless claims numbers and the Philly Fed manufacturing survey, which should provide further support for the dollar. There are also four Fed members speaking today who may indicate rising uncertainty over the US outlook following the weak US retail sales report Tuesday.
Thursday 16 April 2015, 10:01am
CURRENCY SNAPSHOT
EUR - ECB Press Conference the highlight of today.
GBP - Sterling rides high as the Dollar falters.
USD - Dollar punished for weak Retail Sales but already on the way back.

TODAY
Sterling had quite a good day yesterday despite getting off to a shaky start. The CPI figure in the morning came in at the expected 0.0% however the Core CPI figure was a concerning 1.0% (expected 1.2%). This suggests that inflation is dropping due to factors other than the fall in oil prices.
In the afternoon the US Retails Sales figures were released and despite the 0.9% figure representing a large improvement on last month's -0.5% the market still punished the Dollar for failing to live up to the projected 1.1%. After the figure both Cable and EUR/USD spiked, reaching their highs by 15:30 before beginning retracements.
TOMORROW
While the UK slept the Chinese released a basket of figures which were disappointing on the whole, continuing the recent trend of concerning figures out of China. Retail Sales were expected to rise from last month's 10.7% to 10.9% but instead fell well short at 10.2%. Industrial Production was also expected to rise but fell 1.2% from last month.
The Australian Dollar was also hurt as a consequence and GBP/AUD spike to the high of the week.
For the rest of the morning it's all about the Euro with Trade Balances and the ECB Minimum Bid rate leading up to the ECB Press Conference at 13:30. ECB President Draghi is not expected to say anything impactful but nevertheless this should be the event of the day as other than the Bank of Canada Rate Statement and Monetary Policy Report the afternoon brings only second tier data.
Thursday 16 April 2015, 09:50am
CURRENCY SNAPSHOT
EUR - Weakens as speculation increases that Greece could default on their debt repayments
GBP - Sterling drops off following poor Core CPI (inflation) data this morning
USD - Dollar stands firm despite speculation that US economy is slowing down
YESTERDAY
It was a very quiet day on the data front yesterday. Surprisingly, there was a significant drop off in the China' trade balance yesterday morning. Analysts will take note of this, as this once again a reminder of a possible slowdown in the global economy.
Italian industrial production came in afterwards at 10am, higher than expected. This is another boost for the Eurozone, as it is another indicator that a recovery is on track. Overnight, business confidence was released from New Zealand and this came in slightly lower than expected, however had a minimal impact on the New Zealand Dollar.
Despite yesterday being particularly quiet, it was a successful day for Sterling. Sterling regained ground previously lost against the Euro, and was able to come back from a 5 year low against the US Dollar.
TODAY
There was a significant amount of data released from UK this morning, most importantly CPI which came in line with expectations at 0.0%. However Core CPI came in below the expected 1.2% at 1.0%, PPI came in above expectations, and RPI below. Sterling weakened in response to this, particularly due to Core CPI coming in below expectations.
Industrial production data is being released for the Eurozone at 10am, then all eyes are turning to the US. Retail sales and PPI data are being released, it will be interesting to see if the US Dollar moves following this, as there has been recent speculation of a recent slowdown in the US economy.
Speculation is currently rife that Greece may default on upcoming debt payments. This speculation will likely weaken off the Euro.
Tuesday 14 April 2015, 11:10am
CURRENCY SNAPSHOT
EUR – Despite favourable Greek headlines yesterday the Euro fails to capitalise.
USD – Dollar the big winner yesterday despite lack of a clear catalyst for the move.
GBP – UK Election uncertainty still holding Sterling back.

YESTERDAY
Yesterday got off to a slow start with a mixed bag of German figures the only releases of note before Midday. German Industrial Production exceeded expectations coming in at 0.2% however their trade balance fell slightly short at 19.7B (expected 20.3B).
The UK Official Bank Rate was out at Noon and surprised no one by being unchanged at 0.50%. In their accompanying statement the Bank of England also mentioned that their quantitative easing program would be kept at the current 375B.
GBP/EUR climbed throughout the course of the day grinding to a halt around 15:00 when the bulk of favourable US figures were coming out. EUR/USD fell around 1.4% between the same time yesterday and the opening bell this morning. GBP/USD also dropped significantly, falling one percent through the same period as the Dollar went on a run.
TODAY
Early this morning the Chinese CPI figure came out at 1.4%, ahead of the expected 1.3% making them a rare exception amongst the basket of nations failing to meet their inflation targets during the current oil price slump.
The monthly UK Manufacturing Production figure will be released at 09:30 and could prove key to providing direction for Sterling today after yesterday's fall against the Dollar.
The Canadians have employment data due out this afternoon to provide further stimulation to their currently erratic currency and in the US FOMC Member Lacker will speak in Sarasota about the economic outlook.
The NIESR GDP Estimate will be the last release of note before close and due to its accuracy should be closely followed by the market.
Friday 10 April 2015, 09:49am
CURRENCY SNAPSHOT
EUR – Services data from the Spain and Italy come in above expectations
USD – Eyes will turn to the FOMC meeting minutes this evening for forward guidance
GBP – Strong services data from UK helps Sterling maintain its relatively strong position

YESTERDAY
There was a relatively quiet start to the week following the end of the bank holidays. Retail sales were released from Australia and they came in stronger than expected. This was followed by a rate statement from the Reserve Bank of Australia, and despite expectations interest rates remained the same. However, Governor Stevens did allude to the possibility that rates could be further lowered in the upcoming months.
Services data was then released across Europe, with Spain and Italy coming in stronger than expected, however Europe was as a whole was in line with expectations. The UK's services PMI then came in stronger than expected at 58.9. Sterling strengthened initially across the board, with the exception of the US Dollar.
In the afternoon there was very little data released along with minimal movement. The trend of significance was that Sterling did gradually weaken against the US Dollar though.
TODAY
Today will once again be relatively quiet on the data front. Overnight all eyes fell on Japan, as a monetary policy statement was released by the Bank of Japan. There has been a significant amount of expectation that Japan along with China could introduce enhanced stimulus packages. However the Bank of Japan will simply continue with the current package, as inflation is currently at 0%.
Switzerland is no longer caught in deflation as of this morning. Their CPI came in above the expected 0.1% at 0.3%. Retail PMI is also being released from the Eurozone following this.
In the afternoon, FOMC member Dudley will speaking, and in the evening the FOMC meeting minutes for the previous month are being released from the US. It will be interesting to see into the internal discussions concerning interest rates. The markets will likely move depending on what forward guidance is provided.
Wednesday 08 April 2015, 09:47am
The details expressed in this website are for information purposes only and are not intended as a solicitation for or a recommendation to buy or sell any currency. You should exercise your own judgment before entering into any financial transaction, including the buying or selling of foreign exchange. FairFX Plc accepts no liability whatsoever for any loss or damages suffered through any act or omission taken as a result of reading or interpreting any of the information contained or related to this site.

The material set out in this website is current as of the indicated date. This material is prepared from publicly available information believed to be reliable, but FairFX Plc makes no representations as to its accuracy or completeness. All expressions of opinion are subject to change without notice. Opinion may be personal to the author and may not reflect the opinions of FairFX Plc.

FairFX Plc is not acting as your financial adviser or in a fiduciary capacity in respect of any foreign exchange transaction Before entering into any foreign exchange transaction you should take steps to ensure that you understand the transaction and have made an independent assessment of the appropriateness of the transaction in the light of your own objectives and circumstances, including the possible risks and benefits of entering into such transaction.