It might seem more convenient to settle bills in sterling while you're abroad. But beware: you could be falling into an expensive trap.
If you're planning to head overseas for your summer holiday and intend to use your debit and credit card while away, there's one costly trick to be aware of.
In many popular destinations, retailers are increasingly likely to offer you the chance to pay in pounds rather than the local currency.
On the face of this, it sounds like a good idea: you'll know exactly how much you're spending, and won't have to perform any conversions in your head.
But in fact there is a good chance you'll be ripped off.
Don't pay in sterling...
Be on your guard...
Don't get stung by hidden fees...
Opt for a prepaid card
Another way of avoiding getting stung by credit and debit card charges is by taking a prepaid card loaded with foreign currency.
These cards, offered by the likes of FairFX, CaxtonFX and Travelex, can be bought and managed online or from high street locations, and offer the same rates of exchange as buying currency.
They are available in a range of currencies, and as there is no credit or overdraft facility, it's easier to budget.
Further, if you lose your card, you have the security of knowing it can be replaced, and that your money is not lost.
Inform your bank...
Read the original article here
Wednesday 16 July 2014, 12:03pm

The strong pound means investors could profit from buying shares abroad. Our graph illustrates where the pound has strengthened to identify the investment bargains.
The pound in your pocket stretches further than three years ago in almost every other major country in the world. For example, each £1 will buy more American dollars, $1.71 in fact, than at any time in the past six years.
It is excellent news for holidaymakers and property buyers, whose savings are worth more of the local currency. But there are also implications for investors. When you buy shares in a different country, you effectively have to convert your pounds into the foreign currency in which they are priced. The reverse is true for selling. So exchange rate movements can present buying opportunities – albeit risky ones.
...
Biggest movers We compared how much £1 would buy in the major foreign currencies today against the first week of July 2011. This was merely to demonstrate the short-term improvement in the pound. Look up historic currency movements in more detail at XE.com.
The data, compiled by currency firm FairFX, showed that the pound stretched considerably further than three years ago in Brazil, South Africa, India and Turkey. In July 2011 each £1 bought 2.50 Brazilian real. Last week it bought 3.78 real. Similarly, £1 bought 12.73 South African rand in 2011, compared with 18.29 this year. There was less fluctuation against the euro and US dollar. Each £1 bought $1.60 in July 2011, just 6pc less than the $1.71 it buys today. Investors can get 11pc more euros for their pound than three years ago.
...
Read the original article here
Monday 14 July 2014, 10:54am

AS THE big Scottish holiday season gets under way, overseas budgets will go a lot further than last year thanks to the strong pound.
For every £500 changed, European travellers can expect around £36 more than a year ago, while those heading for the US will be £62 better off.
But to avoid a nasty surprise when bank statements for the holiday arrive, it pays to plan your money tactics in advance. For the first time banks are now being required to show their overseas money charges separately on statements, rather than being merged into the amounts spent, and for many it could be an eye-opener.
Customers of the new TSB, for instance, as well as with Bank of Scotland, face a 2.99 per cent foreign exchange charge for using their debit card for overseas purchases or cash, plus a £1 fee on any purchase, and a 1.5 per cent fee (minimum £2, maximum £4.50) for cash withdrawals.
According to figures prepared by moneycomms.co.uk, based on a two-week holiday with a spend of 20 purchases totalling £1,500 plus five £150 withdrawals, that would add £98.53 to the holiday bill - the highest of 24 banks. Santander is almost as expensive at £98.13. Not far behind are the Cooperative, HSBC and First Direct (£76.87), while Clydesdale (£71.18) has a 3.75 per cent foreign exchange charge on cash but no extra fee.
Better value banks include M&S (£61.88) and Nationwide (£50), while an even cheaper option would be FairFX Anywhere, a prepaid card with a 1.4 per cent charge on both purchases and cash plus £1 per withdrawal, giving a comparable cost of £36.
Andrew Hagger at moneycomms.co.uk says people tend to assume, wrongly, that debit cards are the most cost-effective. "Most banks and building societies charge a non-sterling transaction fee of between 2.75 per cent and 2.99 per cent, so that's almost £3 for every £100 spent, but the charges don't stop there. If you withdraw cash, you'll pay an additional withdrawal fee of around 2 per cent usually with a minimum charge of around £1.50 or £2. Furthermore, if you use your debit card in shops, bars and restaurants some banks will also hit you with a fixed fee of between £1 and £1.50 per debit card purchase, no matter how little you spend in a single transaction. These fees don't sound much in isolation but your charges bill can soon spiral if you make a number of small purchases."
Credit cards offer a better option. While Halifax's debit card is among the most expensive to use abroad, its Clarity credit card is the cheapest, with no fees on purchases or cash, and no current account needed.
Mr Hagger says: " Halifax ­Clarity is unique in that it doesn't charge a non-sterling transaction fee (typically 2.75per cent or 2.99 per cent) or an ATM withdrawal fee (usually around 1.5 per cent to 2per cent). The only cost is interest at 12.9 per cent so if you withdrew £400 for example and repaid it after 30 days the total cost would be £4.24 - and even cheaper if you are able to pay it off sooner. For overseas purchases there are no additional costs if you repay your next statement in full."
The only other bargains to be had are credit cards from the Post Office, Saga (over-50s only) and Nationwide (current account customers) which levy an ATM fee but no foreign exchange charge. Using the same holiday spending scenario, the holiday cash cost would be £15 to £18.75. That jumps to £67.27 with Barclaycard and to over £80 with all other cards, the priciest being Virgin Money, Asda and the AA, whose cards have a minimum ATM fee of £5 per withdrawal.
Opening a current account with building societies the Coventry (for debit cards), the Norwich & Peterborough (credit card) or the Nationwide (both) could be an option. Mr Hagger says: "It's probably too much to ask people to switch bank accounts to get a low-cost debit card, although if you are a frequent traveller overseas - perhaps if you have a holiday home or family overseas - then it may be worth considering. I would recommend applying for a credit card that you purely keep for overseas use. "
He adds: "At least if you understand the overseas charges, you can adapt your spending pattern accordingly - for example, you don't want to be making cash withdrawals or purchases of £10 or £20 if you're going to be hit with charges of £1.50 plus each time. A prepaid currency card is a cheaper plastic travel companion."
David Black at Consumer Intelligence suggests Caxtonfx and UKcash, which don't charge fees for purchases or ATM withdrawals, and FairFX which charges 1.5 euros or $2 for withdrawals. Mr Hagger adds the MyTravel cash card.
Prepaid currency cards can be loaded online from your debit card with the exchange rate locked in, though among the 35 providers there are many with a welter of fees and charges to beware of.
Ukash this week launched what it claims is the best-value prepaid currency card. Available in euros and dollars, it has no sign-up, transaction or ATM withdrawal fees.
Read the original article here
Wednesday 09 July 2014, 02:58pm

If you're jetting off on holiday soon, you might be considering how to pay for any purchases you make while you're abroad.
The problem is that many debit and credit cards charge you for the privilege of withdrawing cash or paying for items when you're overseas. So how can you get around this?
Fortunately, there are a handful of cards that allow you to use them abroad without charging you rip-off fees. Bear in mind that the exchange rate that each one offers will be different and you might want to take that into consideration when you're comparing.
Let's take a closer look at the cards that don't charge you for using them abroad, starting with credit cards.
...
Prepaid currency cards
Another option is prepaid currency cards. The great thing about these cards is that they allow you to load up your card with funds before you jet off abroad – as well as when you're out there, making it easier (in theory) to stick to a budget.
Certain cards don't charge you for making purchases overseas or making cash withdrawals. And because these cards are prepaid, there's no need to worry about interest rates. What's more, you'll generally get a competitive exchange rate and you can often 'lock in' to that rate when you think it's looking good, even if you're not travelling at that time.
There is a wide range of prepaid currency cards on the market, from the likes of the AA, the Post Office, FairFX, Caxton FX, Travelex and My Travel Cash.
Make sure you look out for hidden fees such as loading fees, dormancy fees (charged if you don't use the card for a while) and closure fees.
Read the original article here
Wednesday 09 July 2014, 02:55pm

A holiday is costly enough without the added horror of returning home to find your bank statement littered with extra fees and charges after using your card overseas.
But there are ways to avoid extra costs when withdrawing money or using your credit or debit card on holiday. Here we pick the best accounts which offer small or, even better, no fees - a worthwhile money-saver, particularly if you are a frequent-flyer.
And with the pound having risen to its highest level against both the euro and US dollar and many other currencies for some time, cutting back on charges for paying overseas will give your spending even more of a boost this summer.
Just make sure that you leave yourself time to apply before going away...
...
HOW ABOUT A PREPAID CARD? If you don't have a decent credit score and you are going on holiday, you could opt for a prepaid card, which will also help you to avoid currency exchange costs and fees.
Read the original article here
Wednesday 09 July 2014, 02:48pm

THE HOLIDAY season is fast approaching, and the number of Brits planning on heading abroad this summer is set to be the highest for six years...

It says that the mass exodus, coupled with a strong pound, could make this a bumper summer for British spending overseas.
Summer 2013 saw 20.3 million trips abroad by UK holidaymakers between July and September - up from 19.2 million in 2012.
The latest figures show more Brits flew abroad between January and April 2014 than the previous year, and summer 2014 looks set to continue this trend and become a post-recession record-breaker.
...
PREPAID CURRENCY CARDS
Aside from credit and debit cards, another option is prepaid cards.
This can be loaded with a set amount of currency before you head abroad, with the exchange rate locked in at that time.
You can then use the card to take out cash from ATMs while overseas, or to pay for meals and shopping.
"These cards usually come in euros or dollars, and as they allow you to spend only the money you already have loaded, this can make it easier to budget on holiday," says Black. "Three cards to consider are CaxtonFX, FairFX and Ukash."
...
Read the original article here
Wednesday 09 July 2014, 12:07pm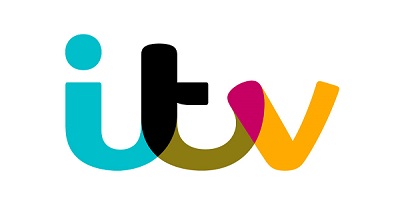 "Good news for those planning a trip abroad this summer - the pound is at a five year high against the dollar at $1.70 and at an 18-month high against the euro at €1.25. So we've invited our Money Saving Expert Martin Lewis to open up his overseas wallet."
Watch the original video here to see why Martin Lewis has a FAIRFX prepaid card in his overseas wallet.
Tuesday 24 June 2014, 11:05am

Ask an expert: 'I have also heard sterling is a better currency on the streets than Turkish Lira).
We are going on holiday to Turkey in a few weeks. I am planning on using a Halifax Clarity credit card for purchases (meals out, maybe the final hotel bill), I am also taking some cash but not too much for the obvious reasons.
I would like to get a prepaid card so I can get cash from an ATM when necessary. What is the best card to get and in what currency? I have heard that a sterling card is best and that you can also draw sterling from a Turkish ATM (sterling is supposed to be a better currency on the streets than Turkish Lira).
....
If you take out a prepaid card as a backup, FairFX and CaxtonFX offer the best deals. The main prepaid card providers do not allow you to pre-load with Turkish lira, so SH will have to get a sterling card. Most providers will offer a euro card, US dollar card or "anywhere else" card – which you load with sterling pounds, which are then automatically converted to the local currency at the provider's exchange rate.
The FairFX Anywhere card or CaxtonFX Global Traveller would be best. CaxtonFX does not charge for ATM withdrawals abroad, but charges a 1pc foreign-exchange rate transaction fee. FairFX charges £1 for each withdrawal and a 1.4pc transaction fee but the exchange rates are better.
Read the original article here
Monday 23 June 2014, 12:44pm

The pound has risen to a near five-year high. What are the consequences?
What's happened?
Growing expectations that UK interest rates will rise within the year are propelling the pound upwards. In early trading in London it rose above the $1.70 mark for the first time since August 2009, before later slipping back slightly. The pound also rose to a 18-month high against the euro, passing the €1.25 mark.
What does it mean for business?
Imports become cheaper, making life easier for retailers, which can sell food and white goods at lower prices. Manufacturers enjoy cheaper raw materials and can retain the benefit if they sell their wares in the UK. But exported goods and services become more expensive, hitting Britain's balance of payments.
I'm not going away until August. Should I buy my currency now?
Compared with this time 11 months ago, the pound is up 14% against the dollar, so anyone changing £500 will pocket an extra $103. The pound has risen 8% versus the euro on 10 months ago – meaning an extra €45 for every £500 exchanged.
Holidaymakers keen to lock into today's exchange rates could consider a prepaid currency card. They look just like a credit or debit card, tend to be issued by specialist foreign exchange companies such as Travelex, Caxton FX and FairFX, and typically allow you to preload money from your bank account on to the card, fixed at that day's exchange rate. Travelex customers can top up their card online, by phone or in store, whenever they feel the rate is in their favour.
If you are considering one of these cards, it's vitally important to check the exchange rate, and the fees and charges for using them. If you leave a balance on them, say for your next holiday you may be hit with a "non-usage" fee. With Travelex's Multi-Currency Cash Passport card, for example, if you don't use it for 12 months, a £2 "inactivity fee" will be swiped off your balance each month.
Will the pound strengthen further?
Alex Edwards at currency firm UKForex said: "This week we have UK inflation data on Tuesday and the monetary policy committee meeting minutes on Wednesday, at which point we should learn more about the appetite for rate hikes from MPC members." If the tone is hawkish or there is a surprise vote for a rate hike from at least one member, we could well see the pound/dollar "make a sustained move above the 1.70 level before the week is out," he added.
What if I decide to hold on until I go?
If you do decide to hold fire on sorting out holiday money until you go, don't buy it at the airport, pre-buy it online a few days before departure – either for collection or home delivery – and your cash will go considerably further.
Meanwhile, pick the right plastic to use while you are away. The Norwich & Peterborough Gold Classic current account, for instance, is one of the very few UK bank accounts that offers completely free debit card usage abroad.
Whatever you do, if a shop, restaurant or hotel offers the option to pay in sterling, rather than the local currency, insist you pay in the latter. The same applies to ATMs. Always choose to pay in the currency of the country you are visiting.
Read the original article here
Thursday 19 June 2014, 01:46pm

The pound stretches further than a year ago in nearly every country
British holidaymakers can get more for their money than a year ago in almost every country, thanks to the strength of the pound in the currency markets. Of the popular holiday destinations, the biggest improvements in foreign exchange rates were converting to South American, Jamaican, Turkish and Chilean currency.
Each £1 will stretch 40pc further in Argentina, for example, where the pound now buys 13.59 pesos, up from 8.12 a year ago. The pound will buy 18pc more Jamaican dollars, 17pc more Turkish lira, 14pc more Thai bhat and South African rand, and 16pc more Chilean pesos.
Brazil, where the World Cup began this week, was also 13pc cheaper than a year ago, as was the Canadian dollar, currency firm FairFX found. Sterling hit an 18–month high against the euro this week, attributed to a fall in unemployment. The pound goes 5.5pc further in the eurozone, according to No1Currency.com.
Read the original article here
Thursday 19 June 2014, 01:40pm
Latest 'Press mentions' Posts
Monthly 'Press mentions' Archives
2014
2013
2012
2011
2010
2009
2008
2007
All Tags