It's second nature us to shop around for the top hotels, cheapest flights and most competitive insurance before we jet off on holiday but finding the best deals when it comes to foreign currency can be a particular headache.
There are so many options available that spotting the best one is not always easy. Here we look at some of the tricks that will help you get the most bang for your buck -wherever you are planning to go.
....
Prepaid cards Providers of prepaid currency cards, which you load up before you travel, claim their products are the savviest way for holidaymakers to carry their money abroad.
...
With more cost-effective methods now available, make sure you're not spending money unnecessarily on exchange rates, transaction fees and transfer costs.
Stafford-Taylor says: "Prepaid currency cards allow you to load funds in advance at competitive exchange rates and can simply be used like debit cards when abroad without further transaction or exchange fees." Although prepaid cards won't charge you for accessing your money when abroad, some cash machines might charge you a usage fee so it makes sense to pay restaurant and other bills with the money that is already on your card if possible. Many cards also have daily limits on withdrawals, which you should know in advance."
Read the full article here
Wednesday 19 February 2014, 10:15am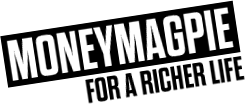 If you've decided to "up-sticks" and move abroad, then you'll soon need to consider the best way of transferring money from the UK to your accounts overseas. When it comes to making payments from the UK, there are a few different methods you can use to make sure you get the most out of your Pound.
Small payments
If you need to make smaller payments consider "purpose-built" products such as prepaid currency cards. The cards allow you to load funds in advance at competitive exchange rates and can simply be used like a debit card to pay for products and services online or when abroad, without further transaction or exchange fees.*
With many highly competitive rates and providers now operating solely online, turn to the web to stretch your Pound. Ensure the provider is FCA Authorised and then choose one that meets your needs. Some also offer mobile apps, such as the FairFX app, which allows you to top up your prepaid card, transfer money or check your balance whilst on the go.
We recommend the FairFX Currency Card for 0% management and transaction fees, and their highly competitive exchange rates.
Anywhere/Sterling cards are loaded with Sterling and the currency conversion takes place at the point of sale, meaning they can be used in over 220 countries worldwide. If you're likely to be travelling between countries, or paying in currencies other than Euros and Dollars then this is a great card to have, as you don't need to worry about buying multiple currencies.
Euro and US Dollar cards are among the best ways to carry and pay for items in the Eurozone/USA as you can you lock-in exchange rates before you pay. These cards are very popular for paying for items online and you can benefit from them being Chip & PIN protected. Another benefit of prepaid is that the card is not linked to your bank account.
Top tip:
Some merchants may give you the option to pay in a different currency other than the denominated card currency to make your payment. Make sure that you always select the local currency. For example, if you are in the USA, and you are given the option to pay in Dollars or Pound Sterling, make sure you select Dollars. If you permit the merchant to convert the amount back into Pounds they will choose their own exchange rate, generally a poor one, and you will be paying for two unnecessary exchanges.
Sending larger amounts abroad
If you need to make larger payments (generally £1,000+) then look for a foreign exchange specialist. Just like the prepaid cards there are many providers available, but look for one that offers International Money Transfers with little or preferably no transfer costs, great exchange rates and a secure payment facility. The advantage of an online provider means you can transfer money 24/7 and most providers will provide you with an online report to track your orders and keep record of your payments.
Make life easier by looking for one with an accompanying phone app. Once you've got the hang of it be sure to download the app onto your phone or tablet so you can make transfers on the go anywhere you have an Internet connection.
Top tip:
Sign up to provider's email distribution lists so you can get notifications of when the rates are favourable.
Transferring £50,000+
If you need to transfer a large amount then look to use a dedicated FX dealing service and speak to an expert. Get an account manager/trader who will work with you to reduce the cost of transacting and access highly competitive rates.
Some providers will give you the option to:
Rate watch – where the rate is monitored on your behalf and they contact you when the pre-defined level is achieved.
Limit order – where you give the instruction to the dealer to buy or sell a fixed amount of currency on your behalf, at an agreed rate within a fixed timeframe via a tracker.
If you need to make a large transfer, call FairFX on 020 7778 9350 and quote 'MoneyMagpie' when calling to get a great rate.
Top tip:
Being flexible with your payment timings can be beneficial. Because the market is constantly moving you may get a better rate by simply waiting a few days. When you're transferring a large sum the difference in rate could have a significant impact on the amount you pay/get.
Whichever way you decide to transfer money, whether through a prepaid, debit, credit, money transfer or dedicated broker service, make sure you speak to a specialist if you are unsure about anything, and don't wait until last minute to move your money.
*Some providers charge an ATM fee for withdrawals in the UK and/or abroad.
Friday 07 February 2014, 11:42am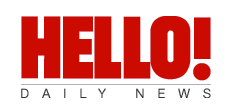 Tuesday, January 28th 2014
If, like the team here, you are glued to The Jump (with Hello's very own Laura Hamilton who is looking absolutely fabulous 9 weeks post-baby!!) then you may have the taste for some adrenaline fuelled winter sports!
Around 1.2 million Brits head off to the slopes EVERY YEAR. Half term is a really popular time for people to head off to The Alps and take their little ones skiing or snowboarding (and to get them to breathe in the glacier air! Ha ha!) BUT for every 1000 people who head off on the piste, between 2 and 4 will require medical attention! It is SO important to protect you and your family with the RIGHT winter sports travel insurance. Adding winter sports WILL increase your premium, but it doesn't have to cost a fortune.
When searching for the best travel insurance for winter sports, here are some questions you need to ask yourself:
What activities will you be doing?
Most travel insurance policies will cover you for skiing, snowboarding and snow blading but if you plan on dog sledding, tubing and tobogganing (or even risking something as death-defying as the gang on Channel 4 did last night doing Skeleton) then you may need extra cover
Who is going?
If you are off with the whole family, then look for an insurer who will give you a good deal on a family policy like Holidaysafe or compare deals on a comparison site
Will you be going off-piste?
Check your policy wording as some policies will automatically cover you for going off-piste but many insist on ONLY covering you if you ski with a guide
Will you be racing?
If you or your kids are having tuition or joining a ski school, you might be encourage to join in with some fun races. However, some policies won't pay out if you race so be careful!
Are you taking your own equipment?
If you plan on taking any of your own ski or snowboard equipment, from boots and helmet through to your own board or skis then check that your single item limit is high enough.
Will you be hiring anything?
Check that any hire agreements offer insurance if any hired equipment gets lost or stolen
Are you in Europe?
You should ALWAYS carry an EHIC card with you if you are in Europe as it will give you free treatment in state hospitals. HOWEVER, it should NEVER replace winter sports insurance. If you are going further afield to the USA, you might find that premiums rocket, however you can STILL get competitive insurance.
For more information, read my 1-minute guide to travel insurance…….
On and remember, if you are lucky enough to be gearing up for a trip to the slopes, remember the golden rule about travel money too, NEVER EVER leave it to the last minute as it WILL cost you a fortune...get a prepaid card from FairFX or myTravelCash or use the RIGHT credit card that won't charge you fees like Halifax Clarity.
Be prepared and you'll have an awesome time! Happy skiing (oh and good luck Laura!!!)
Read the full article here
Friday 31 January 2014, 09:43am

JANUARY may be the bleakest month but it's not all doom and gloom as our expert discovered when she went on the hunt for the best discounts and freebies 2014 has to offer.
Many parts of the UK are still waterlogged so keep dry and bright with colourful wellies from thewellyshop.co.uk. They come in all shapes, sizes, colours and brands so there's something for everyone.
Receive a big 20 per cent discount using our exclusive code LJDHC631 which is valid until March 31.
Save money and energy with two products from Nigel's Ecostore. His mobile phone standby rundown plug stops you keeping your phone charging all night, running down its battery and wasting electricity.
It usually costs £12.95 but there's 15 per cent off at our special page nigelsecostore.co.uk/express.
And to keep your house toasty and cut fuel bills, try the EcoFlap letterbox draught excluder which fits inside your front door. This usually sells for £23.99 but there is a 15 per cent discount at the site above until January 31.
GET AWAY FROM IT ALL
We have money off flights and hotels booked through Jet2holidays.com. Just put the code MAGPIE50 in at the checkout and you will get £50 off per person on bookings made by February 9 for travel up to April 30.
And travelpack.com is offering £50 off per person on all long-haul holidays of seven nights or more. Use code DEXP50 at the checkout. Valid until February 28.
Before you jet off, find a discount on travel insurance through flexicover.com.
It's usually cheapest to organise your own travel insurance separately from your tour operator and with Flexicover you'll receive an extra 15 per cent off your policy if you use the code MMP15 at the checkout before March 24.
* Benefit from a good deal on foreign currency and keep money safe when abroad with a prepaid currency card from fairfx.com. In fact if you go to our special page at fairfx.com/express you can order a currency card free (usually £9.95) until February 28.
Stay in the UK for a (nearly) free holiday. Park Holidays (parkholidays.com) is offering a free caravan to anyone who wants one.
The caravans are secondhand and are yours to keep for free but you will have to pay the standard annual pitch fee which is usually around £2,100, plus a connection charge of around £400.
The company hopes that later on you will want to upgrade and buy a swanky new caravan but you don't have to if you don't want to.
Read the full article here
Friday 24 January 2014, 12:04pm

Currency exchange providers with competitive US dollar and euro rates are adding margins of up to 16pc to other currencies.
Travel money providers are luring customers in with competitive US dollar and euro rates but adding huge margins to other currencies.
A rate comparison taken across London last Friday showed the Post Office is one of the worst offenders, adding a profit margin of up to 16pc for holiday currencies such as the Egyptian pound.
For US dollars and euros, margins typically range from 3pc to 6pc.
The research, conducted by online exchange company FairFX, analysed the currency exchange rates offered by rivals: banks, supermarket chains, Marks & Spencer and the Post Office.
It found providers were adding margins of up to 14pc on Czech koruna and Thai baht, 12pc on South African rand and 11pc on Russian rouble.
Read the full article here
Thursday 23 January 2014, 01:57pm

Expats who want to get their children into the habit of saving have a range of options
Natwest International (natwestinternational.com) is the latest bank to launch an account aimed at children, called the First Saver. Available to those aged from seven to 16 years old, the account can be opened with a deposit of £1. Interest of one per cent is available on balances up to £25,000 and 0.50 per cent on balances over £25,000.
...
For those constantly on the move, a prepaid currency card could be an option. FairFX (fairfx.com) offers a Family and Friends card for those aged 13 years and over. The child has their own bank card linked to their parents' card, allowing parents to manage the account online, add money and monitor transactions.
"Children travelling with adult family and friends thereby gain independence to spend money while abroad, while also learning to manage their allowance," said Mariette Ferreira, of the FairFX press office.
"Parents can also consider this card for family members travelling on their own on school trips or gap years as a secure way of managing their spending money."
Read the full article here
Tuesday 21 January 2014, 04:31pm

Tuesday, 7th January 2014 Millions been be hitting the High Street and snapping up online bargains during the January sales, but the savviest shoppers of all are sidestepping UK shops in favour of foreign retailers.
As many are discovering, this can be a great way to save some cash and get your hands on brands and products only found overseas.
Although it's easy to be put off by the perceived hassle of currency exchange and international shipping, it's actually much simpler, and cheaper, to shop abroad than you may think.
There are now a variety of websites offering international delivery, opening up a whole new world to trend setters and bargain hunters.
And the number of UK shoppers cottoning on is rising, too - a whopping 130 million are expected to buy from overseas websites by 2018, according to research by foreign currency specialist FairFX.
'I saved £88 on my designer handbag'
Fiona Gregory, an admin assistant who lives in Newquay, Cornwall, started shopping abroad in 2011. Since then she says ditching the UK High Street for US websites has saved her thousands of pounds.
She says: 'With the current January sales I'm snapping up bargains and making the most of the pound's strength by shopping on US sites.'
To boost her savings, Fiona prefers to use a currency exchange card, which allows her to pre-load cash when the exchange rate is at its best.
She uses a FairFX card, which converts her pounds to US dollars.
She says: 'I got my prepaid card in 2011 as it gives me better value - with greater exchange rates and no transaction fees -than any other payment option, including credit cards and PayPal.'
One of her most successful foreign purchases was a designer Michael Kors handbag.
She bought the bag from stylish US department store Bloomingdale's for $358, which at the time cost her £222 with her FairFX currency exchange card.
When she looked on the Harvey Nichols site in the UK the same bag was priced at £310, meaning she saved an impressive £88.
If she had used Paypal to make the transaction it would have cost an extra $14.32, because the payment services charges as much as 4 per cent for foreign currency conversions.
If Fiona had used a UK debit card she would have had to fork out up to an extra 3 per cent for the transaction.
Read the full article here
Friday 17 January 2014, 09:25am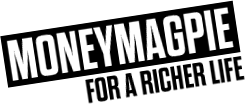 With the average Brit spending 9.66 days on holiday a year in 2013*, we wouldn't be surprised if you're already planning your 2014 holiday or at least thinking about it!
According to research by FairFX, 50% of people are planning to take three or four trips abroad in 2014, with 47.5% making plans in January, compared to 20% who plan last minute.
With weather, accommodation and of course price affecting your choice of destination, we've decided to help you select where to go this year by putting together a list of places that will take your Pound further and perhaps save you some extra money when overseas.
Turkey
With Turkish Lira losing value and dropping against the Dollar and Pound you can get a great deal for your money in Turkey this year. A well known desitnation that caters for all who appreciate the warmer climes, don't miss out on getting the most out of your money. If you're not accustomed to extreme heat then avoid holidaying between June-September where the temperatures can reach 50°c, and start planning an early break in April/May.

Things to do
- Relax beside the Mediterranean coast, Turkey has many a beach to choose from so you'll be spoilt for choice
- Enjoy the family orientated culture and history of the country
- Eat quality food beside the coast or on the beach as part of an organised or private trip
- Boat trips to turtle beach or Caunus ruins
- Haggle in the markets for spices, jewellery and leather goods
- Enjoy cleansing in the mineral mud baths and hot springs
- White water raft or scuba dive in the warm sea

A look at the costs
- Return flights – Start at as little as £60 return
- A three-course meal for two – Depending where you eat but around 50 TL/£14.00
- A cappuccino – 5 TL / £1.40
- A pint of domestic beer – 6 TL / £1.68

Make sure you visit: If you visit Iztuzu make sure you take some time to visit the Kaptan June Sea Turtle Conservation Foundation', ran by June Haimoff, an English environmentalist who has lived in Turkey for the last thirty-years and devoted her life to protecting sea turtles. You can spend some time on the beach first and then walk a very short distance to the turtle hospital to see June herself.

Watch out for…paying in Sterling; always pay in Turkish Lira to ensure that you determine the exchange rate, especially if haggling in the markets.


---
South Africa

The South African Rand has seen a tumble against the Pound due to thin volumes in the market recently. This means your Pound will take you further in this must-see destination. With January & February being the hottest summer months, some might choose to make the most of the African sun, but generally there are things to see & do with varying climes across the country, all year round.

- Enjoy the world famous Wine Routes stretching from Cape Town across the Cape coast and sample some world-class wines
- Visit Robben Island where Nelson Mandela spent 18 of his 27 years imprisonment
- Explore world-renowned Kirstenbosch National Botanical Garden nestled at the foot of Table Mountain founded in 1913 to preserve the country's unique flora
- Go beyond the Cape to discover more of the country's gems just 5 hours drive (or a short flight) away in the Natal province
- World-heritage site Sterkfontein caves is home to the Cradle of Humankind where a well-preserved skull of a species of early man (better known as Mrs. Pless) who lived there 2 million years ago was discovered
- Too many tourists leave South Africa without seeing its amazing bushveld region home to one of the largest game reserves in Africa, the Kruger National Park
- Attend a game of rugby, one of the national sports and obsessions and experience true sporting passion amongst fans and players alike

A look at the costs:

Return flights: Starts from £500 direct

A three-course meal for two - Around £20

A cappuccino 0.60p – £1

A pint of domestic beer – £1


Make sure you visit:
Visit at least one of the stunning beaches covering more than half of the countries coast.

Watch out for: Most attractions, restaurants and shops will accept cards, but keep some cash on hand to buy curio & souvenirs from the roadside market stalls.
---
Brazil

An obvious choice for some, Brazil is host to the 2014 FIFA World Cup in June through to mid-July, so many people will be making their way to the matches and celebrating the carnival season. Undeniably one of the most unique and iconic cities in the world; Brazil is home to emerald-green rainforests, mountains, lagoons and miles and miles of white-sanded beaches. Rio also has a strong cultural force with the city famously being birthplace to Samba and Bossa nova; you'll find you're never far away from music during your stay.

Things to do:

Relax on the beach

Enjoy the rich culture of the city

Experience the great nightlife by taking part in some Samba Lessons

Taste the beautiful culinary in some of Brazil's best restaurants

Visit Christ the Redeemer, Sugar Loaf and the colonial downtown

Boat trips to Ilha Grande and Buzios

Hand-gliding from the mountains to the beach

A look at the costs
- Return flights: £700, based on an economy flight from London to Rio in early June
- A three-course meal for two – £92.00
- A cappuccino -
- A pint of domestic beer – £2.38
- Brazil's national cocktail (a must): Caipirinha is about £4.24

Make sure you visit:
SALVADOR, FOZ DO IGUACU AND RIO DE JANEIRO – www.Brazil-celebrate.com offers great deals on tailor-made holidays to brazil and provides bi-lingual assistant guide, private transfer Airport/hotel/airport, hotel with breakfast and all domestic flights and private transfers. Quote 'FairFX' to get a great deal.

Watch out for: TAX.
---
Sochi, Russia
Known as the Russian Riviera, Sochi is not only host to the Black Sea and Caucasus Mountains but also the 2014 Winter Olympics. Probably the warmest place you'll find in Russia, Sochi can reach up to 25° in the summer months (June to September), with it getting colder and colder the further up the mountain you go.
Home to two aquariums, a Dolphinarium and a money nursery, animal and nature lovers will feel right at home. If you're looking to ski the slopes make sure you visit Krasnaya Polyana ski village between December and April.
Things to do:
Visit the largest Botanical Garden in Russia, 30 acres of nature's finest

Ski at Krasnaya Polyana and take in the panoramic views

Make a trip to the Singing Fountains and watch a visual, musical display at night

A look at the costs:
- Return flights: £400-£500, based on an economy flight from London
- A three-course meal for two – £27.89
- A cappuccino - £1.86
- A pint of domestic beer – 93p

Make sure you visit: The Winter Theatre has many amazing highlights throughout the year but it's Ballet Gala and Jazz Concerts get the most attention.
Watch out for: Make sure you book early as no doubt Sochi will be attracting many this year.
---
Latvia
Latvia has just said goodbye to its national currency the Lat and joined the Eurozone as of January 2014. To begin this new change Riga, the largest city in Latvia, is celebrating with a series of special concerts, exhibits and events including the Castle of Light, where thousands of book enthusiasts will pass hundreds of works of literature from the old National Library to its new home, the Palace of Light (Gaismas Pils).
Things to do:

Take in the architecture at The House of Blackheads in Riga Town Hall Square Get the best view of the city by visiting St. Peter's 800 years old church spire Art enthusiasts should visit the Art Nouveau district at Alberta street Enjoy the night life and friendly atmosphere in the dance bars
A look at the costs:
- Return flights: Start at £52 return, based on flights from London to Riga in April
- A three-course meal for two – £23.77
- A cappuccino – £1.78
- A pint of domestic beer – £2.75

Make sure you visit: The Festival of Light takes place in November, an extremely popular celebration that sees locals and travellers come together for a whole week to celebrate the city. Take a look at last year's displays here
Watch out for: Make sure you negotiate in advance a set a price on things like taxis. Brush up on your Lettish, you'll find that you'll get by using English but be prepared and learn a few phrases in advance.
*Based on research by TravelSuperMarket.com, 2013
Wednesday 15 January 2014, 12:41pm
Tuesday, 14th January 2014
It is a game of brinkmanship as tour operators and agents aim to sell all their holidays at the best price. Our tips give you the upper hand.
January is the busiest time of the year for holiday bookings thanks to the gloomy weather and post-Christmas slump. Tour operators and travel agents feverishly compete for your business with promises of discounts and special deals.
But it is a game of brinkmanship. Companies want to extract the maximum from customers but also don't want to be left with unsold holidays.
....
Cheaper spending when you're there...
CARDS
Banks and building societies charge up to 3pc for foreign transactions. So apply now for a specialist overseas credit card that offers a good exchange rate with no withdrawal fees.
The best card is Halifax Clarity. It has no foreign exchange fee anywhere in the world, so you get the best rate possible. It also doesn't charge a fee for withdrawing cash from ATMs, but you will be charged interest on withdrawals.
If you don't want to take out a credit card or don't have a good enough credit rating to qualify for the best deals, consider a prepaid card. They are a good way to control your budget and can be replaced and re-credited if lost or stolen. You pay the exchange rate offered on the day you load the card, not at the time of purchase, so there are no surprises. FairFX and CaxtonFX are good options.
Read the full article here
Tuesday 14 January 2014, 05:39pm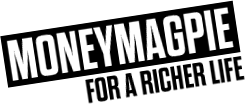 Tuesday, 7th January 2014
Make money and save money every month this year. Look through these tips and you can make some notes in your diary to help you get ahead of the game and rake in the cash each month this year!
JANUARY
Make it your resolution to join a Credit Union this month. These are great institutions which not only offer decent savings rates and good service but they also help the local community. They are essentially non-profit banks operating solely for people in the local area. They are a great alternative to payday loans as they do small loans at reasonable rates which the high street banks generally won't. They also help you budget if you need it. Find out here about what a Credit Union is and how you can join one.
Go onto the online auction sites to get cheap iPhones, Kindles, Xboxes and other cool gadgets. When people get new gizmos for Christmas they put their old ones up for sale, so you can get great rates if you don't mind second hand gadgets.
If you would like to spend next Christmas in the sun, book now. In fact January is a good time to book for other events later in the year that might get full up closer to the time. Fancy a trip to Christmas markets in Lapland in November? Book now. Similarly there are events all over the winter that are cheaper if you book now. The Lyon Festival of Lights around 8th December is always rammed with people so get flights and hotels for that now. If you fancy New England for Thanksgiving the flights to the US around the end of November are much cheaper now, as are flights to New York or the Canaries for their excellent New Year celebrations.
Even if you're staying in the UK for Christmas 2014, start saving now for the festive season. Set up a Christmas savings account with the Post Office or your local Credit Union and put a regular amount in every month to give you a head-start at the end of the year. Take a look at our tips for saving money for Christmas 2014 here.
FEBRUARY
There are lots of deals on winter holidays now if you're able to leave in February or March. Try Travelzoo for good last-minute package deals. Also Thomas Cook do amazing deals on long holidays such as 42 nights in Tunisia from £698.84 per person. If you don't need to be in the UK for a few weeks it can actually be cheaper to stay abroad for a while with one of these deals!
Get into Lent. Even if you're not religious, giving up one or more of your vices, at least for a month, is a good discipline and can save you money. Pick something that gives you several benefits at once like giving up booze for a month. This will make you healthier, wealthier and more productive all at once. If you manage it for a whole month it will spur you on to cutting down on booze generally, which is always a good thing.
Get as much as you can for free. You're probably still smarting from the Christmas and January bills but you don't have to do without fun this month. There are always free events going on that you can take part in. Look at what your local council is offering this month by doing a little research on their website. Also have a look at websites like Free-events, Timeout (putting in 'free' in the search bar), and typing in your area and 'free events' into your search engine.
MARCH
Put more money into your pension before the end of the tax year. The amount you can put into a pension goes down next month from up to £50,000 a year to £40,000, so if you have a lot of extra cash to invest, make the most of the higher limit. Now that the government has introduced automatic enrolment you should be able to have a company pension if you earn over a certain amount.
Check that you have paid enough National Insurance contributions (NICs) to qualify for the full State Pension when you retire. Go to Gov.uk use the State Pension calculator. If you haven't paid enough you should be able to 'buy' up to five years-worth. We need 30 years-worth of contributions to qualify. If you're a mother or caring for someone full-time you should be able to get pension credits for the years that you're not working.
APRIL
Set up a standing order on 6th April to transfer money into a new ISA every month. The 2014-15 limit increases this month to £11,880 – and half of this amount, £5,940, can be saved into a cash ISA. However, as you know, we think that stocks and shares ISAs are much more worthwhile as they return more money in the long-term and you can put the full ISA amount into those. There are some free guides here to choosing a good equities ISA. You can also put more into a Junior ISA or Child Trust Fund as those are now up to £3,840. If you put money in these now, at the beginning of the tax year you will have the full twelve months for your money to grow.
Easter Monday is on April 21st this year and the extended Easter bank holiday weekend is traditionally the time when DIY stores like B&Q, Homebase and Wickes often discount DIY products to attract those doing up the house. Check online before the weekend to see what bargains you can pick up.
MAY
Book your flights for the school holidays now. Travel search site Momondo has found that the best deals can be found by booking 59 days of when you want to travel. So now is the best time to book for the July and August break. The site also found that Tuesdays are the cheapest day to fly, with early mornings being the cheapest time of the day.
Make money on the side now that the weather is better. We have HUNDREDS of ways that you can make extra cash in your spare time so check out our money-making ideas. Look at your hobbies and interests for money-making opportunities. If you have a garden and a greenhouse you could make money propagating seedlings and selling them at car boot sales. Work as a football referee at weekends for local games. If you have time on your hands join a house-sitting agency to make money and save money on your heating bills.
JUNE
Get your heating and plumbing sorted for the winter while the plumbers are chasing work and the boiler companies have lots of offers on. Summer is the cheapest time to get your boiler fixed or replaced, put in insulation and generally get the house ready for winter. The energy companies often have big discounts on boiler installation at this time so get them to quote you their best price then compare that with plumbers in your area to find the cheapest deal.
Check your savings and cash ISA rates. Some of those special cash ISA deals you were offered in February and March may be coming to an end now so you might need to move your money. You can move money from one ISA to another without withdrawing it. Just look for a better offer and contact that bank or building society to get them to move your money for you.
JULY
If you're going away book airport parking before you get to the airport to save loads. Go online to Essentialtravel or Holidayextras and you can compare multiple car parks services and their rates at once. For example, if you're departing from Stansted you could save as much as £157.50 for a fortnight's parking just by pre-booking.
If you think you can't afford to go away, look into house-swapping. It's a much cheaper option, particularly for families, as you only have to pay for your travel and food while you're away. Check out Lovehomeswap and Homeexchange for possible swaps.
AUGUST
Take a prepaid currency card with you when you go abroad. It's a safer and often cheaper way to pay for things when you are away. With the currency card from FairFX.com for example, the rates of exchange are generally much better than you get at high street currency shops. Also, if the card is stolen the thieves won't have access to your bank account and you can stop it as soon as you know it's gone.
You can read the full article here
Tuesday 07 January 2014, 10:42am
Latest 'Press mentions' Posts
Monthly 'Press mentions' Archives
2014
2013
2012
2011
2010
2009
2008
2007
All Tags